Incessant is an upcoming body horror film shot over 5 days in Somerset, England with a mostly skeleton crew. The folks behind the film were kind enough to send the trailer our way so we could premiere it for you here!
Check out the world premiere trailer below, then read on for the details!
INCESSANT (2023) Synopsis
A couple on the rocks take some time away hiring a place to stay in the country. Instead of peace they find themselves encountering an audio alterting virus, a parasite that will slowly rip them apart.
Sam Mason Bell directed the film from a screenplay they co-wrote with Annabella Rich and Jackson Batchelor. The film stars Annabella Rich, Chris Mills, and Chris Riley Elis. Featuring music by Ben Farrant.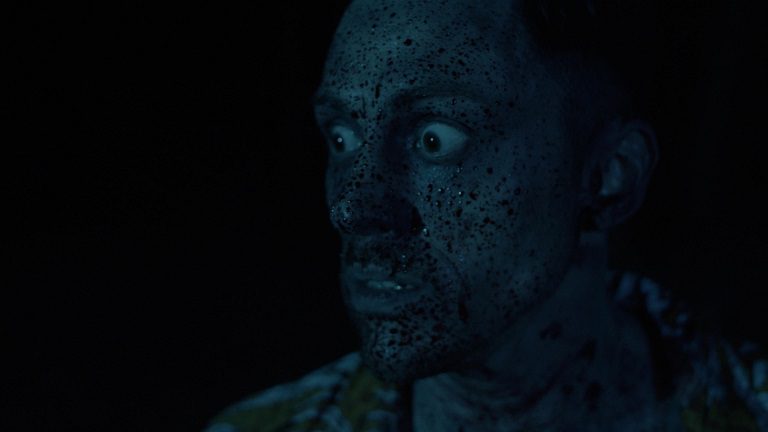 Incessant (2023) is coming your way soon, so watch for it!  What did you think of the trailer? Tell us in the comments!
Oh, and before you go, here are some more stills from the film!