Wolf Creek turns 15 on December 25, 2020… because nothing says "Merry Christmas" like some crazy guy trying to kill you in the outback of Australia.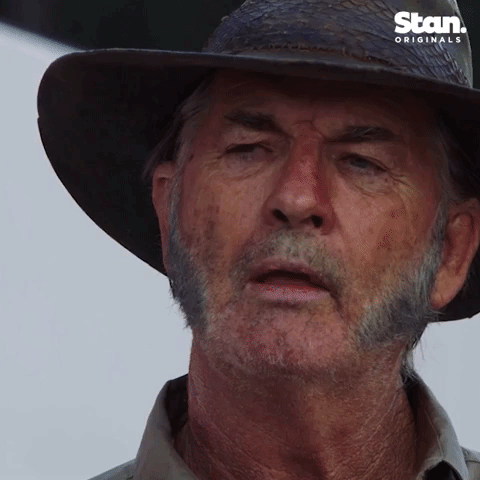 Wolf Creek follows backpacking friends Liz (Cassandra Magrath: Shock Jock 2002, Blue Heelers 2002). Kristy (Kestie Morassi: Wilfred 2010, Darkness Falls 2003), and Ben (Nathan Phillips: Snakes On A Plane 2006, Chernobyl Diaries 2012) out in the Australian wilderness when their car breaks down. They accept help from an eccentric local (John Jarratt: Rogue 2007, Wolf Creek TV series) who turns out to be a tourist-hating maniac.
I honestly love this movie. It's definitely up there as one of my favorite slasher/crime movies. Here are a few reasons why I enjoy it so much.
Atmosphere: The atmosphere in Wolf Creek is amazing. The film makes you feel like you are isolated in the outback of Australia right along with the characters. I know I wouldn't survive this movie! If Mick Taylor didn't kill me, I'm sure one of the massive spiders would have. Honestly, I'd probably die just from seeing one of those spiders. The filmmakers did a really good job at making the viewer feel hopeless, because you know that even if these characters get away from the killer, they have nowhere to go. It's literally just an open desert. There's nothing to hide behind, and you don't know when you'll see a car pass by.
Filming Technique: The way Greg McLean chose to shoot the film was very smart. He managed to give it a found footage vibe without it actually creating a found footage film. Some shots are taken through an old video camera to achieve that effect. I'm not a huge found footage fan, because if the camera is moving, I start to feel motion sickness. But Wolf Creek gives off the creepiness of found footage without making me feel like I'm going to get sick.
 Chemistry: The chemistry between the cast is great. There's only four main characters in Wolf Creek: the three backpackers and, of course, Mick Taylor the killer. The actors that play the backpackers are awesome because they truly feel like a regular people wanting to go out and see new things, which I think many of us can relate to. John Jarrat, who plays Mick, also does a fantastic job. He's very believable as a local who despises tourists, which is so scary, because if you travel anywhere, there are usually a few locals that are upset that you're invading their territory, so the film plays on the fear that not every stranger is kind and willing to help.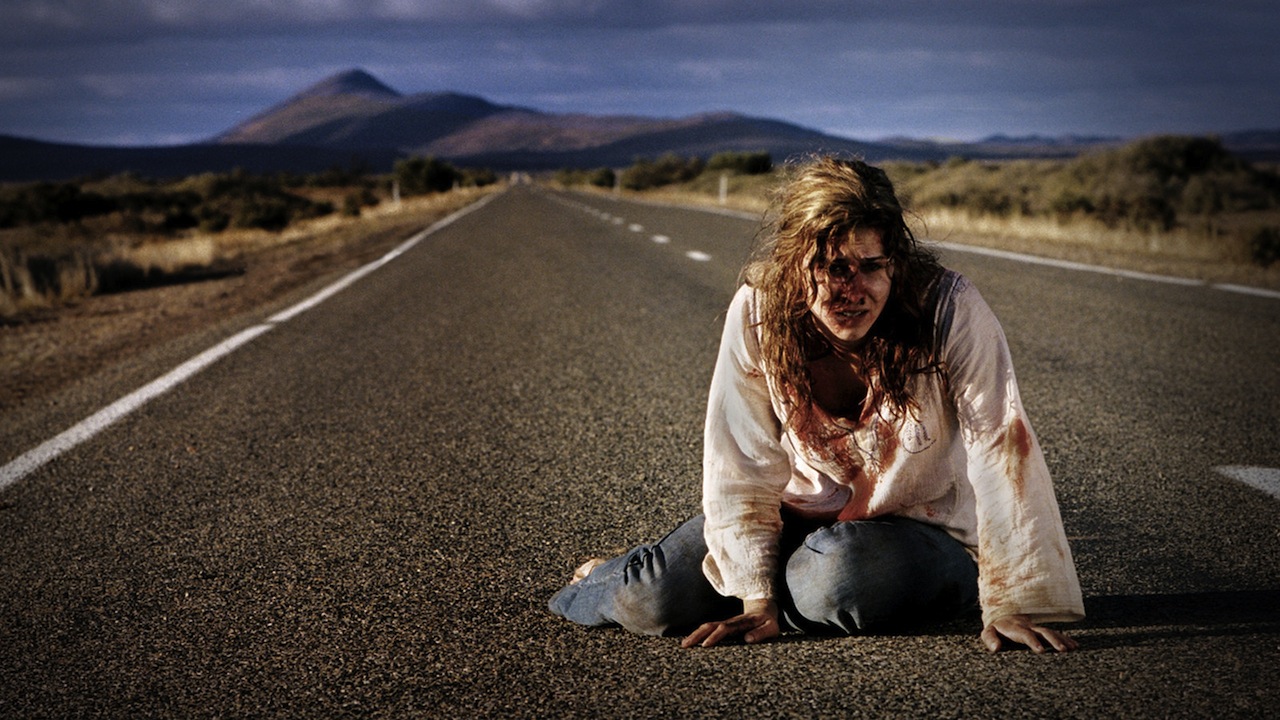 Ten Fun Facts About Wolf Creek
1) Unbeknown to the crew, the abandoned mine where they chose to film had actually been the site of the real life murder of a woman. The filming prompted a protest from locals who thought Wolf Creek was about those events.
2) A very eerie coincidence occurred for the second unit crew sent out to get footage of the Wolf Creek Crater. Since the location was many hours from any town, the small crew decided to camp out in their car at the site after shooting. During the night, a mysterious stranger showed up in a truck to investigate. The stranger indeed looked very much like the character of Mick Taylor, right down to the rustic truck. The stranger left, but the crew was so spooked that they drove an hour down the road before finally stopping to camp for the night.
3) Wolf Creek was filmed in chronological order, and is also one of Quentin Tarantino's favorite horror films.
4) Although the advertising for the film claims it was based on true events, this is not entirely accurate. The film was influenced by the Ivan Milat and Bradley John Murdoch cases, but it was not based specifically on any one event, and the four principal characters are all entirely fictitious.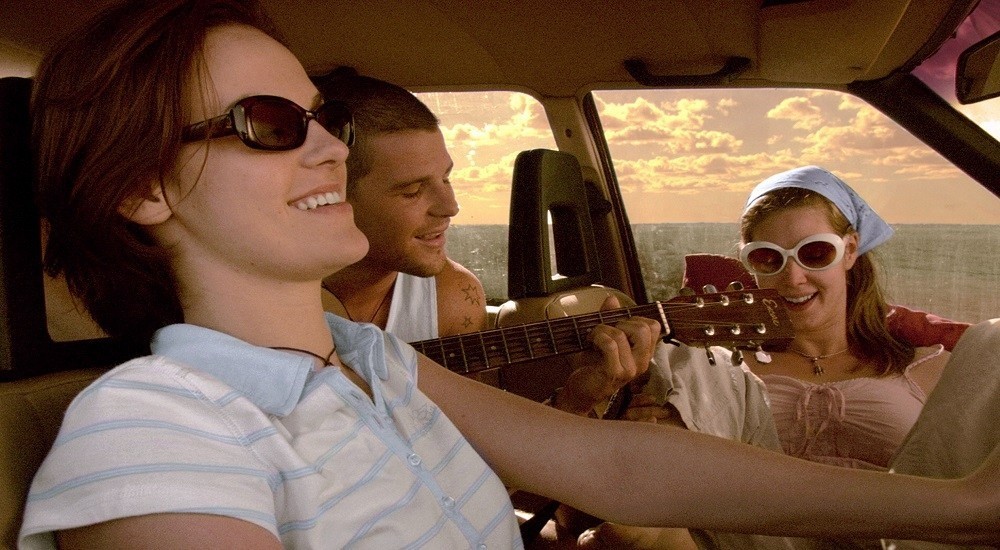 5) John Jarrat remained in character between takes.
6) At one point during the shooting of the scene where Mick (John Jarratt) is torturing Kristy (Kestie Morassi) whilst Liz (Cassandra Magrath) looks through the window, director Greg McLean wanted to get a shot of Cassandra's POV, so he cleared the crew out of the shed where the scene was being shot, leaving only the two actors inside. When he called action, they began playing the scene. However, after a minute, McLean became convinced that Jarratt had gone too far and that Morassi's cries for help were genuine. He burst into the shed only to find both actors stunned at the disruption. Morassi was fine. It had simply been the intensity of her performance which had fooled McLean.
7) The first week of the production was dedicated entirely to shooting the opening traveling footage, all of which was shot on a single stretch of highway.
8) Although widely believed that John Jarratt did not bathe during the filming of Wolf Creek, Jarratt himself debunked this rumor in May 2016 on Mornings, stating that the truth was he stopped washing only his arms because the tattoos that were applied in makeup each morning took so many hours to complete, so it was easier to not wash them off than to continue reapplying them.
9) Cassandra Magrath said that John Jarratt's sinister laugh gave her nightmares.
10) No scenes were written specifically for cloudy or wet weather, neither was it a directorial decision to have such scenes. The film's shooting schedule was simply so tight that the crew had to film at all times, regardless of conditions. As such, when it was realized that they were going to have to shoot in the rain, the script was hastily rewritten to include references to the fact that it was unexpectedly raining.