When I first watched Summer of 84, the brilliant retro thriller from Roadkill Superstar Films (RKSS), I fell in love with the deep-seated mystery, the film's oppressive air of dread and trepidation and the maturity-demanding exploits that the four boys in the film were fated to undertake. It wasn't until after the movie ended when I noticed the synthesizer-driven closing credit score that sounded so much like something John Carpenter would have composed. I realized that, in between the whodunit and the sexually-charged teenage banter, that Summer of 84 is a trip back to the '80s, whole and complete, and I had to immediately watch the whole thing again to see just how many 30 year old references I could find. As someone who grew up in the '80s, I felt like this was a task custom made for me.
But first, a little background on the film. Summer of 84 is a Gunpowder and Sky film from Bright Light Pictures, and was created by Turbo Kid's François Simard, Anouk Whissell and Yoann-Karl Whissell. The cast includes Graham Verchere (Fargo TV series), Judah Lewis (The Babysitter 2017), Caleb Emery (Goosebumps 2015), Cory Gruter-Andrew (The 100 TV series), Tiera Skovbye (Riverdale TV series), Rich Sommer (Mad Men TV series) and Jason Gray-Stanford (Monk TV series). Here's the synopsis:
After suspecting that their police officer neighbor is a serial killer, a group of teenage friends spend their summer spying on him and gathering evidence, but as they get closer to discovering the truth, things get dangerous.
You can read our review of the film here. And… the trailer.
Here are the '80s nods I noticed in my re-watch.
The Music
Surprisingly, there weren't many '80s songs on the soundtrack, although I did catch "Cruel Summer" from Bananarama.
Like I mentioned above, the score – especially the intro and outro credit music – was very Carpenter-esque and every composition sounded like something straight out of The Fog or Escape From New York.
There was a Ramones patch on Eats' jacket
Eats also wore a Bad Religion t-shirt
There was a synthesizer player at the Cape May Fair
TV and Movies References
At different points in the film, someone mentioned…
Magnum PI TV series
Star Wars: Return of the Jedi (1983)
Gremlins (1984)
GI Joe (in walkie talkie form) and Cobra Commander
The Toys and Games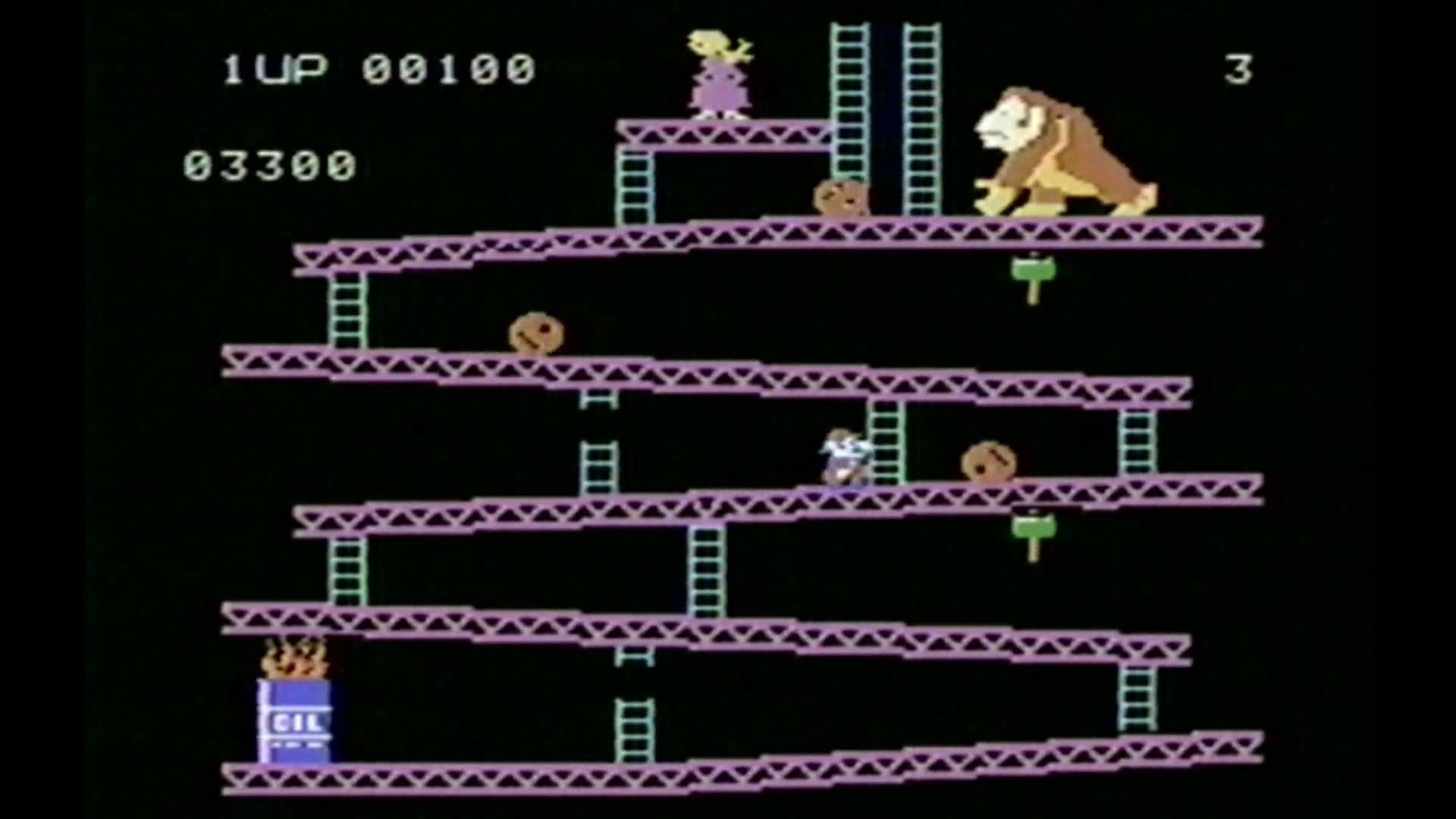 Davey rides a Huffy Pro Thunder bicycle
Children still played outside in the '80s, even teens. The neighborhood kids in Summer of 84 all got together after dark and played manhunt with flashlights
The local hangout was the bowling alley
Davey had a Colecovision gaming console box in his room
At one point, Davey sat in front of '80s versions of Twister, Sorry! and Monopoly boxes
The Cars
There were several Ford wood paneled station wagons (at least one had the tail gunner seat and fifth rear door)
Eats' brother, Kyle, drove an electric blue Iroc Z Camaro
Davey's dad's Channel 6 news vehicle was an '80s model minivan
The Cape May cops drove Chevy Caprices
I saw at least one 81 Buick Regal
Nikki's parents' car was Custard Brown, a popular color in the '80s
The Clothes and Hair
Davey wore a Casio calculator watch
A random lady was wearing a 2 piece windbreaker tracksuit
Boys' and men's hair was a long and shaggy
Farraday wore big, wire-framed glasses
Woody wore an Adidas t-shirt
Davey wore a Vuarnet jacket
Davey had Reebok sneakers
I saw several rainbows – suspenders and shirts
Nikki wore the iconic side ponytail
She also wore one of those wide elastic belts around her shirt
There was at least one Reebok sweatshirt sighted
Woody mentions his Calvin Klein underwear
Mackey wore those short-short basketball shorts with racing stripes when he went out running
He also sported a fuzzy headband
One of the girls at the Fair was wearing heart-shaped sunglasses
There wasn't much big hair, but there was some
The Posters, Books and Magazines
Davey was reading a Hardy Boys book, The Shore Road Mystery (not necessarily an '80s nod, since the book came out in the '20s, but they were still popular in the '80s)
The boys kept stumbling across copies of the fake American Men's Boudoir magazine, much like the Playboys that teenagers always manage to find… at least until we discovered the internet
Davey's room was plastered in pages from the Weekly World News-like newspaper, Worldwide Journal
In the '80s, you could buy Encyclopedia Britannica, one book per week, at the grocery store. Davey had a few of them and even used one to look up what sodium hydroxide was
Davey had an Atari poster in his room
He also had a poster for The Thing
And he had a Hardcore 81 poster from the band, D.O.A.
What Was In The News
One of the Worldwide Journal headlines mentioned Haley's comet
Eats' family had a Reagan Bush political sign in their front yard
Davey's dad mentioned the Cold War while watching the news
One of the kids says you can get AIDS from touching someone else's garbage
The Machines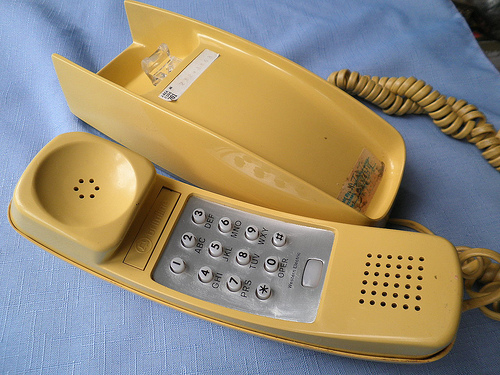 Mackey had a cordless phone, complete with extendable antenna
Davey's family had a wall phone with a huge cord that could reach all the way to the front door
It was pre-cell phones, so they boys talked to each other over walkie talkies
Davey's dad's news camera was huge and blocky, much like camcorders were back then
The kids did not have computers in their rooms and had to go to the library to use them
The only way to look up old newspaper articles was with a microfiche machine
Eats' listened to The Ramones on his Walkman
Some Miscellaneous Stuff
Although he was nervous because he thought the guy was a serial killer, Davey was never afraid to go in Mackey's house to help him move something because he thought the guy was a pervert. Kids being asked to help adults was normal and accepted and not sketchy at all
Divorce was still a big deal
Davey's family ate Kraft Macaroni and Cheese at TV trays in the living room rather than at the kitchen table
Farraday mentions wishing he had gone to Space Camp
Missing kids could still be found on milk cartons
Soda came in a glass bottle
Farraday looks like River Phoenix in Explorers
Officer Mackey looks like Zach Galligan from Gremlins
Summer of 84 took place in Ipswich, Oregon, making me think of Lovecraft, although it's probably a coincidence… especially since Lovecraft is not an '80s nod, even if it was intentional
This about wraps up my list of '80s nods in Summer of 84. Have you watched the film yet? What did you think? Did I miss anything important? Let me know in the comments so I can add it! Summer of 84 will be in theaters August 10 and on VOD and Digital HD August 24.