Lovers on the run encounter a deranged cult leader and his family in FRANK & PENELOPE, the new cult horror from Director Sean Patrick Flanery. The film debuts soon in a select city near you.
Check out the trailer and poster, and read on for the details!
FRANK & PENELOPE Synopsis
While on the run from the law, Frank and his stripper girlfriend, Penelope, find themselves miles from civilization while traveling along a deserted stretch of dirt road. As darkness falls, they come upon a small motel and diner and decide to rest for the night. The next day, after robbing the diner, they suddenly become immersed in a hellish nightmare, When the proprietor of the motel and diner, Chisos, a psychotic, cannibalistic Bible thumper along with his sadistic family, take Frank and Penelope on a life and death journey, where escape is just a heart-pounding breath away. It soon becomes apparent that they are not the first to endure this. But these two will either get out together or "go out" together.
Sean Patrick Flanery directed the film from a screenplay he wrote based on a story by John Thaddeius. It stars Kevin Dillon, Billy Budinich, Caylee Cowan, Donna D'Errico, Johnathon Schaech, Sonya Eddy, and Lin Shaye.
Here's a look at the official poster art!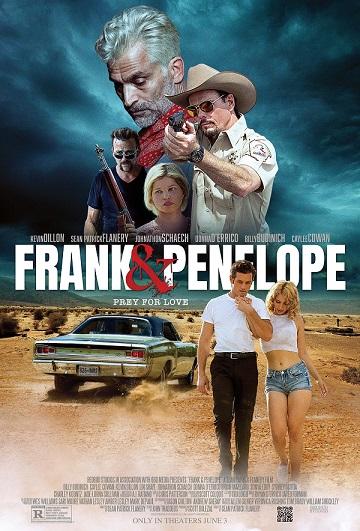 FRANK & PENELOPE hits theaters in 50 select cities on June 3, 2022. Get your tickets now on Fandango!
Looks great! Are you going to head out and see it? Tell us in the comments!