Gravitas Ventures has a new horror/thriller headed to video on demand soon: EXHIBIT #8 (2022). We've got the trailer, poster, and an exclusive clip for you right here!
Check it out! First up: the trailer…
EXHIBIT #8 (2022) Synopsis
When refugee Aisha and cameraman Elias decide to shoot a documentary on the mysterious disappearance of Aisha's brother, they discover the dark truth and cross paths with another film crew, who are creating an even more sinister narrative.
Ruben Broekhuis directed the film from a screenplay by Sarah Offringa. It stars Nastaran Razawi Khorasani, Claudio Gabriel Magaña Torres, Mike Reus, Coen van Vlijmen, Guido Gerard, Jennifer Evenhuis, Marije Loermans, Tom de Jong, Akri Issa, and Arend Brandligt.
Here's a look at the poster art!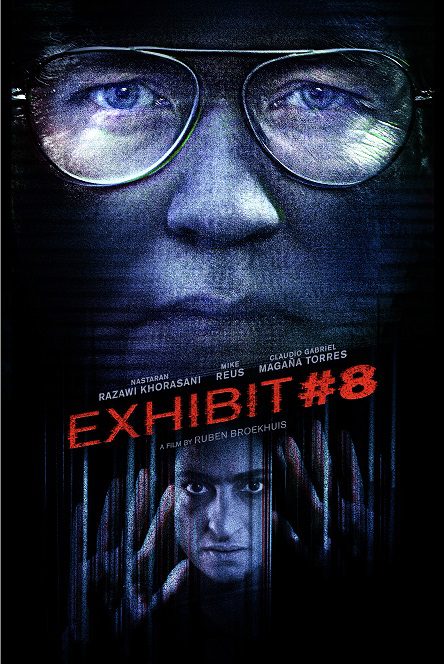 Exhibit #8 (2022) lands on demand on April 25, 2023. Watch for it!
Now, check out that exclusive clip we promised!