When people think of Vince Vaughn, they usually think of his comedy hits such as Wedding Crashers or Dodge Ball. Although known for these types of roles, he actually got his start in dramas and horror movies during the '90s, and one that went unnoticed is a film called Clay Pigeons (1998). Released just three months before his turn as Norman Bates in the shot-for-shot remake of the 1960 classic, the twisted thriller Clay Pigeons is celebrating its 20th anniversary this month. We feel that it is only fitting to discuss this overlooked horror flick.
Clay Pigeons was written by Matthew L. Healy and directed by David Dobkin (R.I.P.D. 2013, Fred Claus 2007). The movie centers around a guy named Clay Bidwell (Joaquin Phoenix: Walk the Line 2005, Gladiator 2000) who seems to have bad luck with people close to him dying in questionable ways. With a streak of death surrounding him, he is befriended by a man that introduces himself as Lester (Vince Vaughn). They form a friendship, despite Clay's hesitation with Lester's character.
With the body count rising in Clay's town, the local sheriff (Scott Wilson: The Walking Dead TV series, In Cold Blood 1967) seems to be both unfit and unwilling to deal with the dire situation. Fortunately for the safety of the community, the crimes draw in the attention of FBI Agent Dale Shelby (Janeane Garofalo: The Truth About Cats and Dogs 1996, The Larry Sanders Show TV series). She believes there is a serial killer at large and is annoyed with the inept local police, pursuing the killer while maneuvering around this incompetent law enforcement.

There are a few fun little trivia facts that fans of the movie may enjoy. For example, Agent Dale Shelby swipes three movies from one of the crime scenes to watch back in her hotel room: Alien (1979), True Romance (1993), and Swingers (1996). These were not a randomly chosen as props, but rather all three movies have connection to the film. Alien (1979) was directed by Ridley Scott and True Romance (1993) was directed by Tony Scott. Both are producers for Clay Pigeons. The connection to Swingers (1996) is, obviously, Vince Vaughn.
Another fun trivia fact is that Alien (1979) is not the only 'alien' connection in the movie. There is a nod to the character Fox Mulder (David Duchovny) from The X-Files (1993) that may have gone unnoticed.  Clay Pigeons' FBI Agent Dale Shelby has a partner named Agent Reynard (Phil Morris: Devil in the Flesh 1998). Reynard is "fox" in French.
There is also a nod to The Andy Griffith Show (1960). One of the cops in Clay Pigeons is named Deputy Barney (Vince Vieluf: Rat Race 2001). Not only does he share a similar name as the Don Knotts' character from Andy Griffith, but he also accidently locks himself in his own jail cell just like Deputy Barney Fife frequently did on The Andy Griffith Show (1960).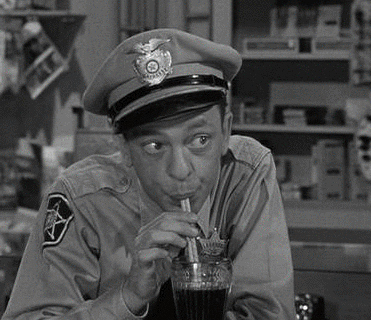 From start to finish, Clay Pigeons is a rollercoaster ride of chaos and twists. Celebrate the 20th anniversary by checking out this horror gem with Vince Vaughn and discover a few fun trivia facts for yourself. Plus, there has to be some curiosity about how Clay's cluster of misfortune will end.  It is definitely one to add to the watch list.