Arrow Video is back with a brand new slate of new home video releases just in time for Summer. June brings us four new releases to be exact, including a new, modern horror film, an underrated western, and a collection of classic Italian crime films. You're definitely going to want to check these out.
Read on for all the details!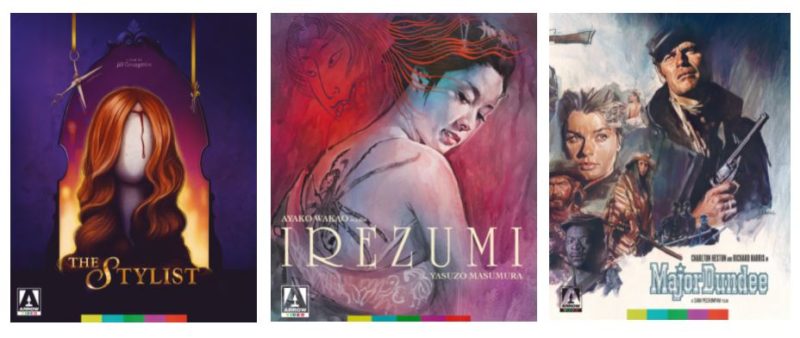 From The Arrow Video Press Release
On June 8, Arrow will kick off their June lineup with the release of The Stylist, a sleek slasher about a lonely hairstylist obsessed with the lives of her clients and driven to a world of murder. The film was a hit on the festival circuit, earning awards and nominations for director Jill Gevargizian and star Najarra Townsend. The limited-edition 2-disc Blu-ray includes the film and soundtrack, plus a selection of bonus features including the original short film that inspired the movie.

June 22 will see Arrow release two titles. First up is Yasuzô Masumura's revenge tale, Irezumi. Otsuya is forced into a life of prostitution and marked with a spider tattoo to signify she is the property of a man. But Otsuya fights back and seeks vengeance on the men that have mistreated her. Restored in 4K and making its debut release outside of Japan, Irezumi is a landmark film featuring some of the country's most legendary talent in front and behind the camera.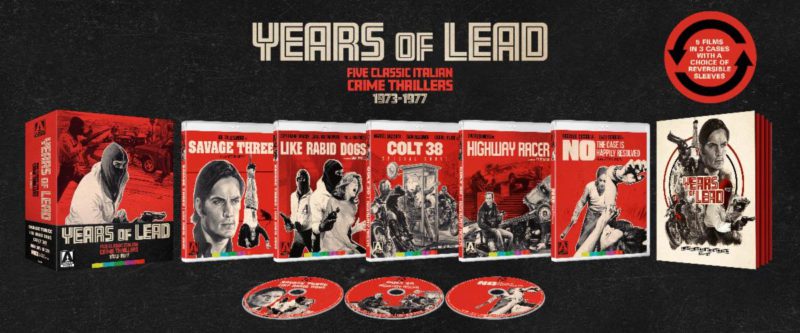 Press Release Continued
Also releasing June 22 is Years of Lead: Five Classic Italian Crime Thrillers 1973-1977. This limited-edition box set is not only a must-own for fans poliziotteschi but the perfect starter kit for those looking to get familiar with the Italian action genre. These five hyper-violent films come from some of Italy's best genre directors and feature a who's who of Euro-cult stars. All five films are restored from the original camera negatives and special features include brand-new interviews with cast, crew, and film historians. The set includes Savage Three, Like Rabid Dogs, Colt 38 Special Squad, Highway Racer, and No, The Case is Happily Resolved.

And finally, Sam Peckinpah's Major Dundee gets a Limited Edition 2-disc Blu-ray release on June 29. Set during the American Civil War, the film was panned during its 1965 release, but has seen reappraisal in recent years and is now considered to be one the most violent and realistic westerns ever made. Starring a slew of icons including Charlton Heston and Richard Harris, and featuring the beautiful cinematography of Sam Leavitt, Major Dundee is more than worthy of a second life. This 2-disc includes both the original theatrical release and the 136-minute extended cut.
Very cool. Lots of great stuff this month! We expect nothing less from our friends at Arrow.
Great collection! We loved
The Stylist
(read our review
here
). So glad to see it get a special edition treatment! That one is going to be a must own. I don't think I've seen
Major Dundee
, either. I will definitely be giving that one a look as well. These titles are available to pre-order
on Amazon now
. Check them out!
What about you? Which Arrow Video June release are you looking forward to most? Tell us in the comments!