Thirty-five years after her passing, PopHorror looks back on the life and career of the stunning and talented Grace Kelly. Read on to find out about her roles in several horror movies as well as what her close friend, Jimmy Stewart, had to say about her at her funeral.
"I would like to be remembered as someone who accomplished useful deeds, and who was a kind and loving person. I would like to leave the memory of a human being with a correct attitude and who did her best to help others."- Grace Kelly
Background
Grace Patricia Kelly born on November 12, 1929. She was an an American actress who became Princess of Monaco after marrying Prince Rainier III, in April of 1956. In her life, she had three children. Although today, September 14, 2017, marks the 35th year since she passed away in 1982 at the age of 52, her legacy lives on through her films.
Films
Grace Kelly starred in a many movies before she became the Princess of Monaco, mostly films directed by the Master of Suspense, Alfred Hitchcock, such as Rear Window, Dial M For Murder and To Catch A Thief.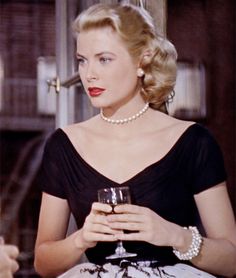 Facts
1) Kelly met Jimmy Stewart when they both starred in Rear Window together in 1954. Speaking at her funeral, Stewart had this to say:
"You know, I just love Grace Kelly. Not because she was a princess, not because she was an actress, not because she was my friend, but because she was just about the nicest lady I ever met."
2) Her films were banned in Monaco following her wedding to Prince Rainier III and, when she was offered a part in Alfred Hitchcock's film, Marnie, in 1962, she relented to public pressure from the people of Monaco and turned the part down.
3) Kelly began as a model. She appeared in advertisements for cigarettes and on the covers of magazines like Redbook and Cosmopolitan.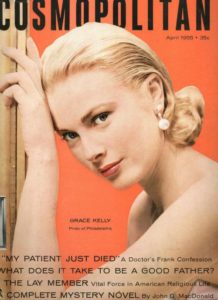 4) Her parents weren't  pleased that she wanted to be an actress. In fact, her father had once stated that acting was a "slim cut above streetwalker."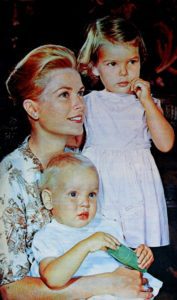 5) She was the first actress to appear on a US postage stamp, which premiered in 1993.
The next time you sit down to watch To Catch A Thief, Fourteen Hours or Rear Window, remember the contribution that the beautiful, talented and high-spirited Grace Kelly made to horror history.