Some of the creepiest, most twisted horror tales can be found in the Midnights Shorts Block from the yearly SXSW Film Festival. This year's event, which took place from March 11-20, 2022, is no exception. I was lucky to catch four films from the Midnight Shorts Block, and one of them in snagged in my brain like a barbed fishhook. Which one? Read on to find out!
Don't Go Where I Can't Find You (2021 – North American premiere)
Synopsis:
Margaret is an international renowned composer who witnesses the violent accidental death of her partner – and becomes convinced her spirit is still within the house. In the search for an answer, she composes a suite of new music to drive the spectre out from the shadows. In doing so, she evokes her own deep unresolved pain and guilt – and what she's afraid to confront about her own feelings for someone else….
Written and directed by Rioghnach Ní Ghrioghair. Starring Juliette Crosbie, Stephanie Dufresne, Marie Ruane
I'm not sure if Rioghnach Ní Ghrioghair's Don't Go Where I Can't Find You is based on the eponymous composition by Eraldo Bernocchi, Harold Budd, and Robin Guthrie, but I do know that this Midnight Shorts Block short is as tied to music and symphony as it is to the love triangle between the three female leads. Although the story itself is a more style than substance, there's still these beautiful compositions to tie it all together. There's a timeless quality here which creates a microcosm of emotion and tension between Margaret and her new partner, Louise. However, I never really felt pulled into the story.
Night Breakers (2021 – international premiere)
Synopsis:
A group of people trudge through a maze of underground tunnels. They break the absolute darkness with the abundant lights that are attached to their bodies, in baroque suits loaded with batteries and lights of many kinds. On their journey they will have to face the dangers that lurk in the dark and what's worse: themselves.
Written and directed by Gabriel Campoy and Guillen Lafoz, starring Pol Fernandez, Anna Gonzalvo, Chacha Huang
Night Breakers is wonderfully grim and claustrophobic. We are given no background, just dropped into this lightless underground tunnel where a line of dirty, trundling migrants, all roped together and covered in large bulb Christmas type lights, are making their way to safety – a city where there's light, the only force strong enough to beat back the killer living shadow monsters. By far, Night Brakers is my favorite short from this year's SXSW Midnight Shorts Block. I'd love to see it made into a feature length film with a full backstory.
Horse Brothers (2022 – world premiere)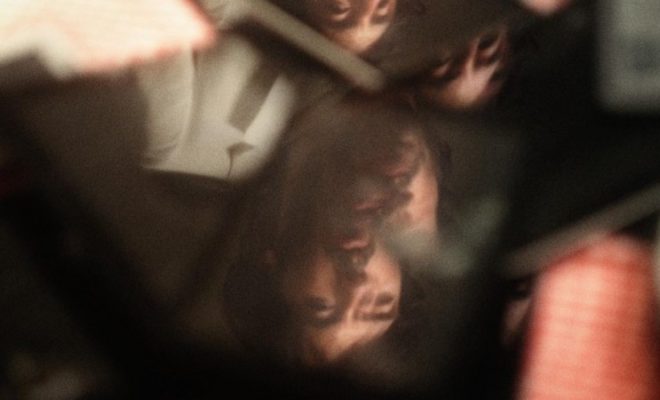 Synopsis:
Two brothers living on a farm sell old broken iPads, iPhones, and laptops to make ends meet. After one of the horses on the ranch convinces the older brother that the younger one is pinching a portion of the profits, the brother is left with no choice but to kill him and run off with the horse. Horse Brothers is a hilariously weird short film starring world-renowned arthouse filmmakers Guy Maddin (My Winnipeg, Forbidden Room) and Milos Mitrovic (Tapeworm, Stump the Guesser).
Written and directed by Milos Mitrovic and Fabian Velasco, starring Mitrovic and Guy Madden
Horse Brothers is a bit of a quandary. I'm not sure if it's supposed to be this deep introspective into society's obsession with technology and consumerism or a straight up story about a unemployed, paranoid, pot-smoking man who thinks his brother, Frodo, is stealing profits from their phone/tablet/laptop business because his Italian-speaking horse, Anton, told him he was. Is this man really talking to his horse and seeing these things or is this all a hallucination of his deranged mind? I do know that there's a strong Godfather connection what with the family loyalty and horse head in the bed aspects. The ending is surreal with a silly but disturbing twist. Check it out and let me know what you think.
OMI (2021 – world premiere)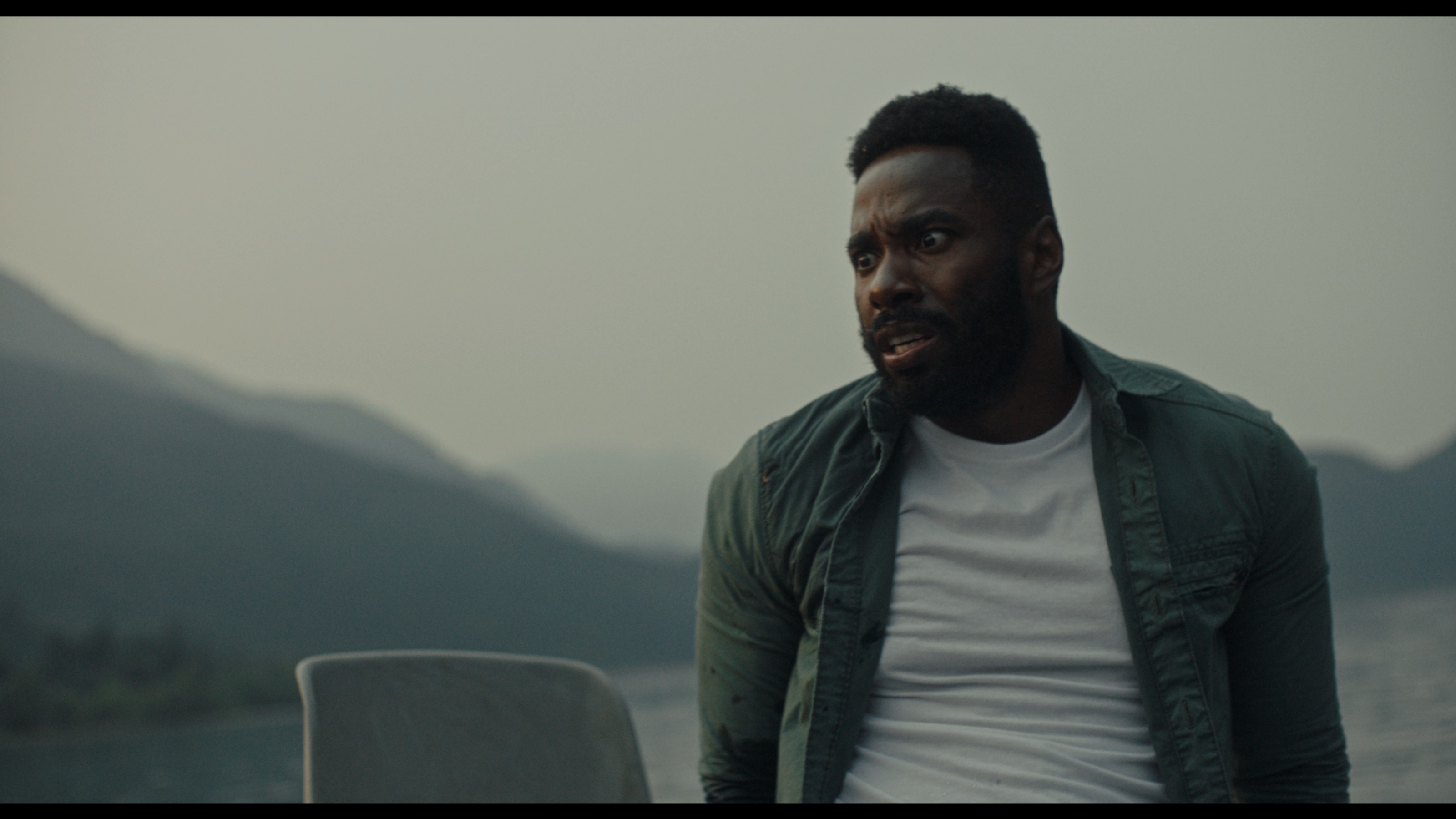 Synopsis:
Young TJ and his father Tyrone are going on their annual fishing trip in a cove off of the ocean. TJ plays around and falls off the boat, he struggles to keep afloat and reaches in after him. When his dad reaches in to save him, what emerges from the deep waters reveals life will never be the same.
Directed by Kelly Fyffe-Marshall and co-written by Fyffe-Marshall and Tamar Bird, starring Denzel Onaba, Donisha Rita Claire Prendergast, Nasaphone Jansen and Kheon Clarke
OMI may be one of the shortest shorts shown at SXSW 2022 Midnight Shorts Block, but it certainly has a lot to say. Does it answer all of your questions? No, not really. Does it tell an interesting story? Hell, yeah, it does. I've never been this creeped out in such a short time frame. What the dad pulls out of the water completely blew my mind.