R.L. Stine just might be the most prolific author on the planet not named "Stephen King." Every time you turn around he's got another book or book series or television show or movie. He's a legend! Well, the R.L. Stine train isn't stopping any time soon. Disney streaming service Disney Plus has ordered not one, but two R.L. Stine properties to series!
Read on for the details!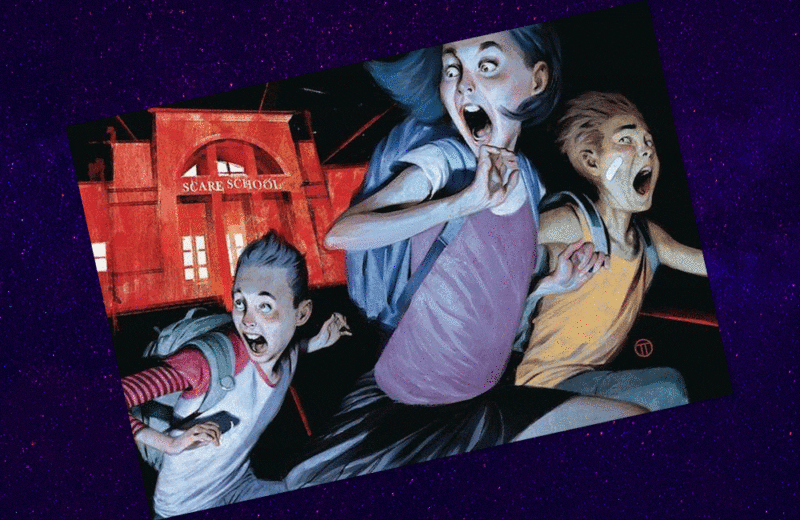 First up? Just Beyond!
According to R.L. Stine's official website…
Just Beyond streams on Disney+ this October!

Based on my series of graphic novels for BOOM! Studios, Just Beyond presents eight episodes of scary stories.

The series comes to Disney+ October 13 — in time for Halloween screams!
As an anthology series, each episode will feature a new guest cast. According to IMDB, that cast includes Mckenna Grace (The Handmaid's Tale) and Izabela Vidovic (Supergirl, Veronica Mars, iZombie).
Very cool! How about this killer poster art, eh?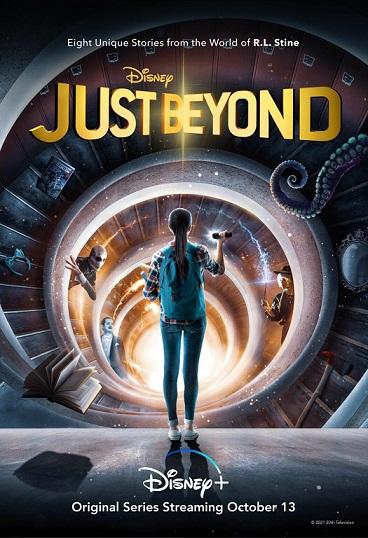 The other imminent Disney Plus series?
Goosebumps!
According to Variety…
The new "Goosebumps" TV series has been picked up by Disney Plus, Variety has learned exclusively.

The new series version of the beloved R.L. Stine books was first reported as being in the works in April 2020. Disney Plus has given the show a 10-episode order.

The series follows a group of five high schoolers who unleash supernatural forces upon their town and must all work together – thanks to and in spite of their friendships, rivalries, and pasts with each other – in order to save it, learning much about their own parents' teenage secrets in the process.
Goosebumps is an immensely popular book series, with more than 400 million copies sold. The original television series ran from 1996, and the two recent feature films, starring Jack Black, were both big box office successes.
No word on when Goosebumps will debut on Disney Plus, but I imagine it will be in 2023 at the soonest. We'll bring you more details as they become available!
What do you think? Are you excited for R.L. Stine's Just Beyond and Goosebumps on Disney Plus? Tell us in the comments!