A new trailer has dropped for the new film by Christopher Nolen (Inception): Oppenheimer. The film stars Cillian Murphy (Red Eye), Emily Blunt (The Girl on the Train), and Matt Damon (Dogma).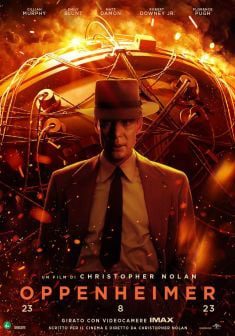 Oppenheimer Synopsis
The story of American scientist J. Robert Oppenheimer and his role in the development of the atomic bomb.
Here's a look at the official trailer!
Oppenheimer will be available in theaters on July 21, 2023.
Wow, what a cast! It's always interesting to see what Christopher Nolan has up his sleeve next. What do you think of the trailer? Tell us in the comments!