If you love your horror brutal and bloody, The Ringmaster is for you. This new chilling horror film was directed by Soren Juul Petersen. It stars Anne Bergfeld (The Last Warrior), Karin Michelsen (Gennembrud), Damon Younger (Dirty Pretty Things), Kristoffer Fabricius (Idealisten), and Mads Koudal (Half Past Original TV series).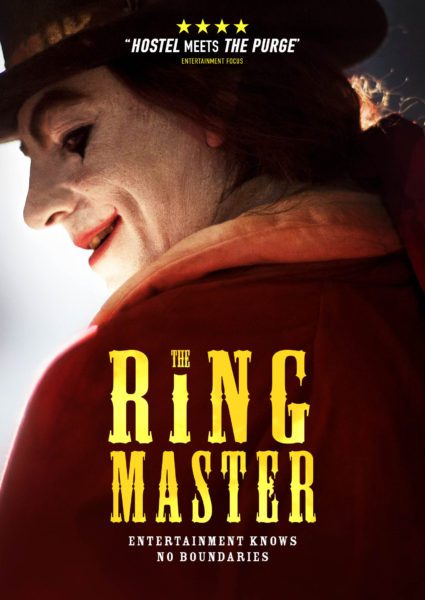 Synopsis for The Ringmaster
This film sees two young women (Anne Bergfeld and Karin Michelsen) working the night shift at a secluded gas station unwittingly become the stars of a terrifying show streamed live on the dark web. Held captive by a sadistic ringmaster and his cohorts, their survival instincts are stretched to the limit as they are forced to play a game of life and death as an unseen audience decide their fate.
The Ringmaster was a brutal and sadistic story that delivered extreme blood and gore along with great performances. In many ways, this film reminded me of Rob Zombie's 31, but it was executed far better than his film. Although I enjoyed Rob's film, something about it just didn't deliver. This one brought it all – fear, anxiety, and brutality. Everything a film like this should.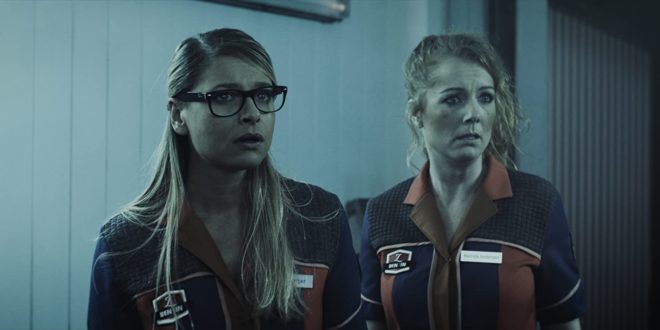 All of the performances were exceptional and enjoyable especially the ones delivered by Anne Bergfeld and Karin Michelsen. These leading ladies go through hell and back but their characters help carry the story and the film wouldn't haven't been the same without them. Damon Younger played "The Ringmaster" and he's the perfect villain.
The Ringmaster was a thrilling film that is not for the faint of heart. I highly recommend checking it out if you enjoy blood and gore. This film is now that it is available on DVD and Digital.