Netflix is releasing some awesome content this year. Just in time for spooky season, fans will have the opportunity to check out the new teen slasher, There's Someone Inside Your House. The film was directed by Patrick Brice and stars Sydney Park, Théodore Pellerin, Asjha Cooper, Dale Whibley, Jesse LaTourette, Diego Josef, Burkely Duffield, Sarah Dugdale, William MacDonald, Andrew Dunbar, and Markian Tarasiuk. It was produced by Shawn Levy and Dan Cohen (21 Laps), James Wan, and Michael Clear (Atomic Monster). The screenplay is from Henry Gayden, based on the novel by Stephanie Perkins. This film will release on Netflix soon, but also recently premiered at Fantastic Fest.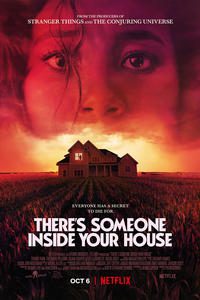 Synopsis for There's Someone Inside Your House
Makani Young has moved from Hawaii to quiet, small-town Nebraska to live with her grandmother and finish high school, but as the countdown to graduation begins, her classmates are stalked by a killer intent on exposing their darkest secrets to the entire town, terrorizing victims while wearing a life-like mask of their own face. With a mysterious past of her own, Makani and her friends must discover the killer's identity before they become victims themselves.
I'll be honest, as someone who really enjoyed Stephanie Perkins' novel, I was hesitant about Netflix's There's Someone Inside Your House. Based on the trailer alone, I could tell it was going to be different, and let's just say "different" is putting it lightly. They changed things drastically and from a reader's standpoint, it's a little disappointing, but also not surprising. That being said, as a stand-alone film, I thought There's Someone Inside Your House, was fun, bloody, and the perfect teen slasher. In this film, everyone has secrets and those secrets will kill you.
All of the performances were excellent. I enjoyed and appreciated both the similarities and differences from the written characters to their on-screen ones. Sydney Park was great as Makani Young. You can really see her character growth throughout the film and learn her truth. I think Théodore Pellerin's portrayal of Oli is one of the few similarities to the source material and he was absolutely perfect. I can see Burkely Duffield's Caleb, Jesse LaTourette's Darby, and Asjha Cooper's Alex, and Diego Josef's Rodrigo becoming fan favorites. Despite not being the main characters they all had really big personalities, great chemistry, and helped bring life to the film.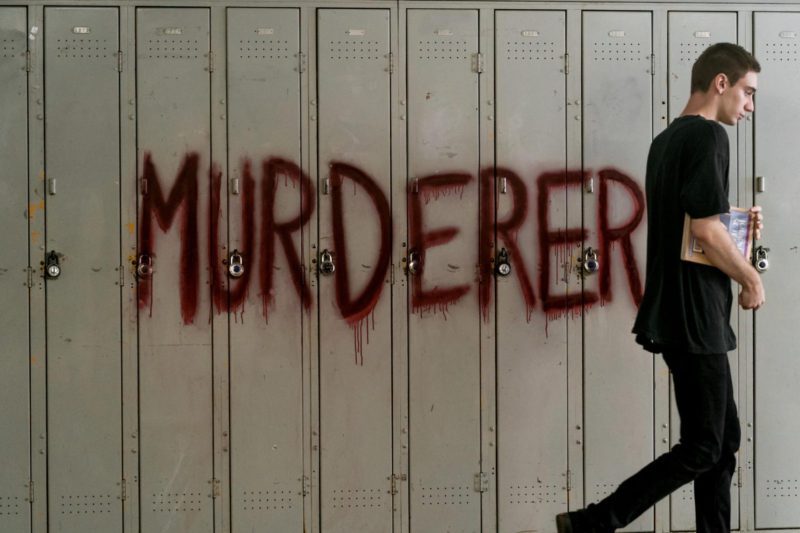 A huge bonus, if you're a horror fan like myself, is all the extra blood, gore, and awesome kills throughout the film. I do not remember the novel being this bloody, but this is one addition I really enjoyed. The kills were brutal, inventive, and ruthless.
In the end, both the novel and film are enjoyable for different reasons and that's okay. If you're expecting There's Someone Inside Your House to be like the novel, push that aside and embrace the film for what it is, which is an intense teen thriller driven with suspense, great characters, and epic kills. There's Someone Inside Your House will drop on Netflix beginning October 6, 2021, just in time for Halloween. Be sure to check it out!