If you're looking for a silly and wild film unlike any other, the new horror-comedy, VAL, is a perfect choice. This film was directed by Aaron Fradkin (Electric Love, 15 North) as well as written by himself and Victoria Fratz (Electric Love). The cast includes Misha Reeves (The Willows), Zachary Mooren (The Rookie, Criminal Minds), Erik Griffin (Workaholics, Murder Mystery), Sufe Bradshaw (VEEP, Lovecraft Country), Kyle Howard (Orange County, My Boys), and John Kapelos (The Shape of Water, The Umbrella Academy).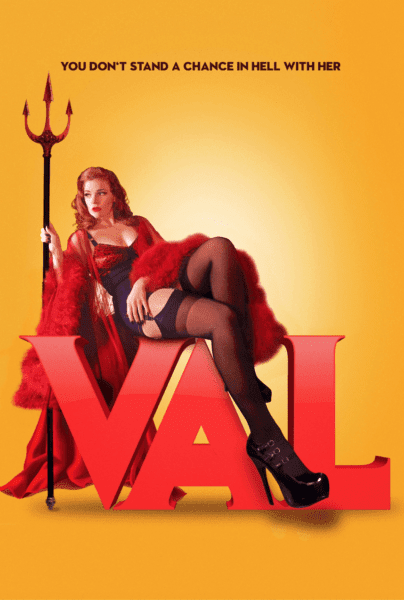 Synopsis for VAL
Fin is a criminal on the run, wanted for the murder of his boss and the accidental shooting of an officer. He breaks into the home of a high – class escort, only to discover that you get more than you bargain for with VAL, short for "Valefar" – a demon who offers to make all his problems disappear if he agrees to follow her rules. But in Val's world there are no accidents, and as Fin meets her other "customers", he learns that Val was expecting him all along, and it isn't easy to escape Val's dungeon
If you need your spirit lifted a bit, watch VAL, you won't be disappointed. This was such a fun and unique story that kept me smiling, laughing, and cheering. Although you have a feeling that nothing is at it seems, you never quite know what to expect and the twist and turns are never-ending.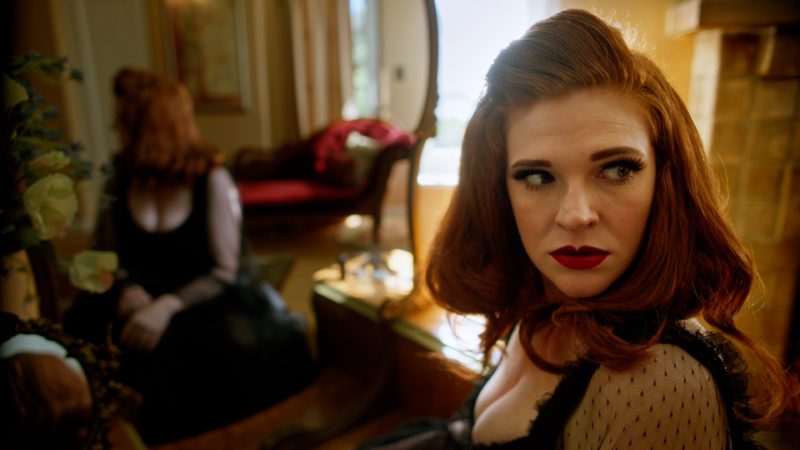 Misha Reeves is a queen and she slays this performance as Val. She's beautiful, witty, charming, seductive, and… deadly. Zachary Mooren is exceptional as Fin and I loved his character development throughout the film. Another special treat was a few small scenes with two officers played by Kyle Howard and Sufe Bradshaw. They had great chemistry together and I've always been a huge fan of Howard since he was a little kid.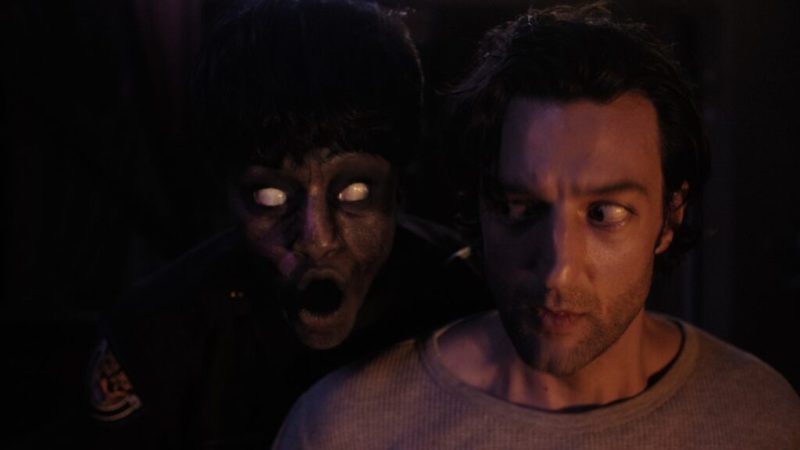 Another thing that makes this film stand out is the awesome special effects, makeup, and costume design. Although the special effects aren't used heavily until the end, you'll love every second of it this maddening trip down the rabbit hole. Plus, Val's outfits were everything and made every scene more enjoyable and pleasing to watch.
Social House Films and Dread will release VAL in select theaters beginning October 1, On Demand beginning October 5, and Blu-ray beginning November 2. Be sure to check it out!