This August, Acort International, and Leone Productions are releasing what is sure to be a screamingly fun time at the movies: Mike & Fred VS the Dead. Written and directed by Anthony Leone (Torment, 2022), this film dares to raise the very serious question we've all pondered once or twice in our lives: What exactly would we do if we found ourselves in a life-or death battle with gory, rotting walking dead? We gotta save grandpa! We gotta survive! We gotta get high! Will stoners Mike and Fred survive the ultimate of buzzkills in this horror comedy thrill ride?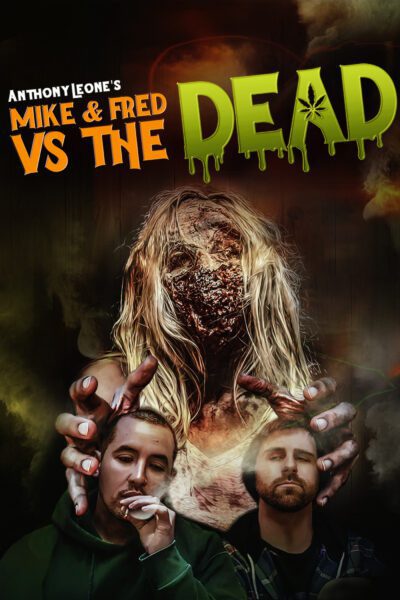 Mike & Fred VS The Dead Synopsis
Two idiot stoners, Mike and Fred, are pulled away from their smoke session to pick up Mike's grandfather. What was supposed to be a quick favor for Mike's mother soon goes very, very wrong. Dazed and confused during a nationwide lockdown, they find themselves face-to-face with the undead. Will they regain their wits and manage to stay alive long enough to save Grandpa? Or is it all just the weed, man?
Watch the hilarious official trailer below:
The film stars Amy Cay (Hacksaw, 2020), Brian Patrick Butler (Zach King's Day Off, 2020), George Jac (Last Chance, 2022), and horror icon Felissa Rose (Sleepaway Camp, 1983). 
Check out Mike & Fred VS the Dead this August 2023. Killin' zombies, smokin' weed!