The Manor, written and directed Axelle Carolyn, was one of my favorites out of this year's Welcome to the Blumhouse. And as the star of the film, Barbara Hershey shines and reminds us why she's had a long and illustrious career. To celebrate the release of the film, I was insanely lucky enough to chat with Barbara via Zoom, and we discussed making The Manor, growing older, and what's up next.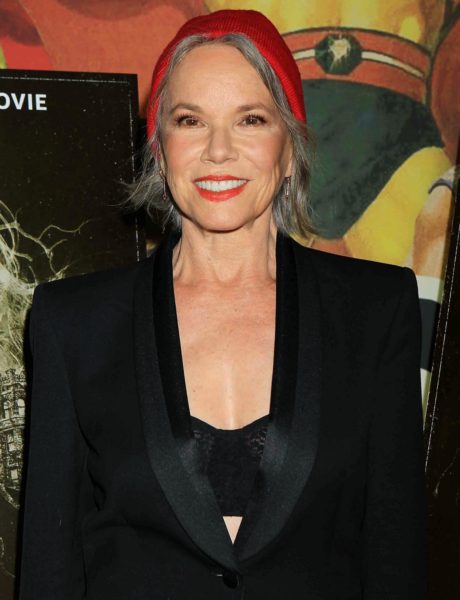 PopHorror: Thank you so much for your time, Barbara. The movie is great, and you are phenomenal as usual. I'm really excited to speak with you.
Barbara Hershey: Aw, thanks.
PopHorror: What intrigued you about The Manor and made you want to be a part of the project?
Barbara Hershey: First and foremost, the character herself. I loved Judith. I loved how atypical she is in terms of how older people are portrayed in films, that she swears, she's funny and angry, she's feisty, and a whole human being. I just loved it. I thought she was a great character on the page. I was delighted in getting to play her. And then the film itself I found really interesting. It deals with some heavy duty issues, but it doesn't hit the audience over the head with them. It's wrapped in horror and wrapped in humor. Then, it has this surprise ending that is really a turnaround. I thought that was really interesting and worth getting involved with.
PopHorror: All of those characteristics of her that you listed… I'm that now. So I hope that I continue that as I age, and as my life goes on that I stay that way.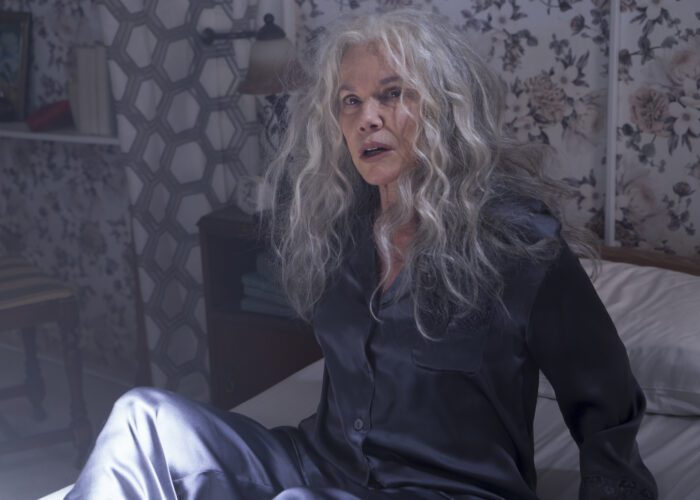 Barbara Hershey: I'm sure you'll get better at it. 
PopHorror: Let's hope!
Barbara Hershey: I expect some swearing from you right now.
PopHorror: Well, fuck! I will do my best.
Barbara Hershey: Okay!
PopHorror: Was there anything that you were adamant about bringing to the character?
Barbara Hershey: I can't think now what. We had a lot of discussions. I love the dialogue with directors. I think I just wanted to encourage what she wrote in terms of that she's an individual, and whenever there's anything that reeked of self-pity, I worked to get it out. We had a discussion about that. Especially after the first week, she and I were incredibly united. The first few days, we spent sniffing around each other and trying to figure out who each other are. Are we making the same movie and can I trust you? And all that stuff. Then something really clicked, and we fell in love, and from then on, it was just delightful. So I don't remember being adamant about anything. I'm sure I was, I just can't remember it. 
PopHorror: What do you hope people walk away with after watching this film?
Barbara Hershey: That older people can be fun. It isn't something terrible. If you're healthy, you're just the same person a little older, that's all. That life continues, and you're vital. You care about the same things you cared about when you were younger. There's this shut out that really isn't accurate because everyone is going to get older. It's where we're all headed, and you don't have to be fearful about it. There are a lot of advantages to it. If you stay healthy, you can keep learning and stay curious and have fun. It's all good. It's not bad.
PopHorror: Thank you for that, Barbara. I love that, and it is exactly what I walked away with from The Manor. 
Barbara Hershey: Oh good, good.
PopHorror: You've had a long and very successful career. What's one piece of advice you wish someone had given to you when you first started?
Barbara Hershey: Maybe not to take myself so seriously. I read recently this great quote that Spencer Tracy said, "Take the work seriously and yourself not at all." And I think in my industry and desire to be the best actor I could be, I took myself too seriously and gave myself a harder time than I needed to. I'm much more relaxed now and have more fun with it now. I care about it just as much, but somehow, it isn't quite so fraught, you know? I guess it would be to relax and enjoy it. Work hard, but enjoy it.
PopHorror: That is some really great advice, and it looked like you were having a blast making this film.
Barbara Hershey: I did, I did. Even though it was heavy duty on lots of levels, which is also a blast for an actor. Even though you don't think of it on those terms. Also, Axelle [Carolyn] is a complete horror fan. I don't know if you've talked to her yet.
PopHorror: I did a few weeks ago!
Barbara Hershey: She's like an encyclopedia of horror. Her enthusiasm for it just permeated the set and everybody. All the actors and the crew and everybody, we were right there and happy about what we were doing.
PopHorror: This isn't your first horror movie. Would you consider yourself a horror fan?
Barbara Hershey: Of the psychological ilk, horror films, yeah. I am. I think I like exploring the dark side. And I like getting scared in some safe way, which watching a horror movie is. The blood and guts horror, I'm not into. That doesn't interest me. But the human psyche has always fascinated me, and it's much more frightening than anything else.
PopHorror: Absolutely. What is up next for you, Barbara?
Barbara Hershey: I just did a little independent film with Lena Headey. She played Cersei on Game of Thrones. I have a small part in a small film, but I liked the script and wanted to act after the pandemic drought. I haven't seen it yet so I don't have an opinion on it, but I had a lot of fun. She's great.
PopHorror: One last question for you today. What is your favorite scary movie?
Barbara Hershey: I'm going to surprise you with my answer, which is a movie called Don't Look Now.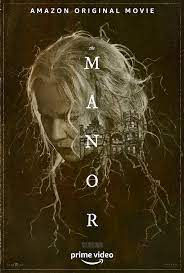 Thank you so much, Barbara, for taking the time to speak with us. You can watch The Manor on Amazon Prime now!