Shriek If You Know What I Did Last Friday The 13th is the band. Beached Wail is the name of their new EP. The indie horror surf rockers are proud to announce their latest release, which is available now.
Read on for the details!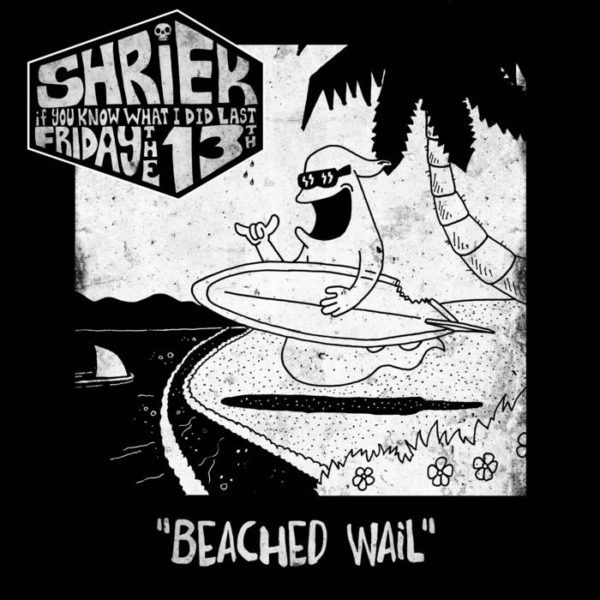 From The Beached Wail Press Release
Derry, ME — Horror surf rockers Shriek if You Know What I Did Last Friday the 13th released their four-song EP BEACHED WAIL earlier this month which features three original retro instrumentals and a Ventures cover. The EP fits in the tradition of other classic Maine surf (from the likes of 13 Ghosts, Thee Icepicks, and Beach Creature),  and their brand of macabre reverb is made specifically for your listening pleasure at your annual Halloween party this year.
You can preview the new EP (just released October 1) and purchase it over on Bandcamp. Check it out!
What do you think? Do you like their stuff? Are you going to grab yourself a copy of the new EP? Tell us in the comments!