"Hello Sidney…do you wanna watch the new Scream (2022) trailer?" Of course you do! Guess what? It's finally here! The latest, possibly final (?), installment in the venerable slasher franchise is coming soon. January will be here before you know it!
The first trailer has been teased for weeks and recently made its debut in theaters only. Now it's available for the whole wide world to see. Yessssss!!! Thank you, Internet!
Check it out!
Scream (2022) Synopsis
Twenty-five years after a streak of brutal murders shocked the quiet town of Woodsboro, a new killer has donned the Ghostface mask and begins targeting a group of teenagers to resurrect secrets from the town's deadly past.
Matt Bettinelli-Olpin and Tyler Gillett (who collaborated on Ready or Not and Southbound) directed the film. It stars legendary OG cast members Neve Campbell ("Sidney Prescott"), Courteney Cox ("Gale Weathers") and David Arquette ("Dewey Riley"), who star alongside Melissa Barrera, Kyle Gallner, Mason Gooding, Mikey Madison, Dylan Minnette, Jenna Ortega, Jack Quaid, Marley Shelton, Jasmin Savoy Brown, and Sonia Ammar.
Check out the official poster, that just dropped earlier this week!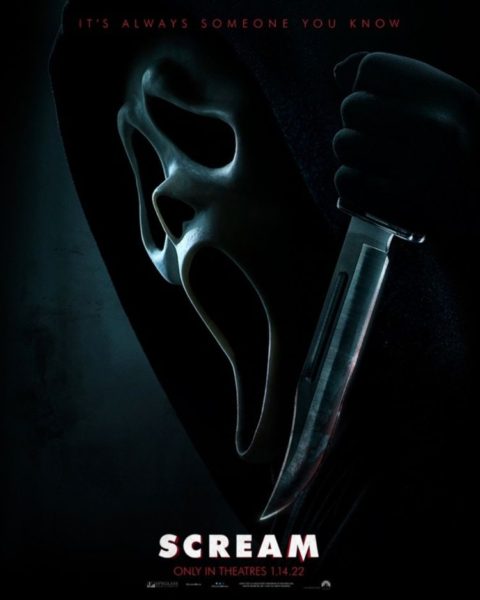 Kick ass! We're super excited to see this, in case you couldn't tell. It's so great to see the gang back together. Looks like Ghostface is getting another shot at the Sidney title. I wonder who the killer will be this time? Any guesses?
What do you think? Did you enjoy the Scream (2022) trailer? Will you check it out in theaters on January 14, 2022? Tell us in the comments!