The Elf on the Shelf is a fun-filled Christmas tradition that's captured the hearts of children everywhere. Families welcome home one of Santa's Scout Elves each holiday season. The magical Scout Elves help Santa manage his naughty and nice lists by reporting back to him at the North Pole nightly.
It's fun for kids, but it can be even more fun for frazzled parents. Especially parents who are horror fans! Here are some of the more creative horror-themed Elf on the Shelf photos I've found using a little Google-Fu. Enjoy!
The Horror of Elf on the Shelf
The Elf and another well-known Killer Doll take Frosty the Snowman to town!
"Death has come to your little town, Sheriff!" in this tribute to John Carpenter's Halloween.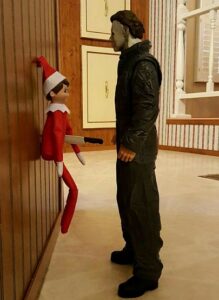 "It rubs the lotion on its skin or it gets the hose again." Someone got really creative with this Silence of the Lambs parody!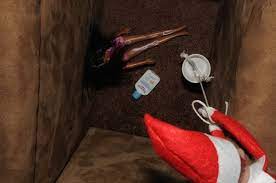 The Elf on the Shelf wants to play a game. Jigsaw approves!
All work and no play makes our Elf a dull boy. The Shining, anyone?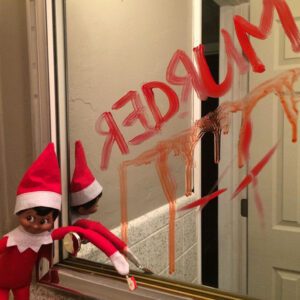 "Your suffering will be legendary, even in Hell."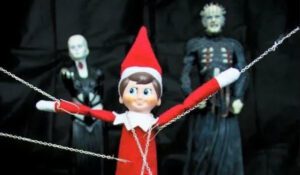 "His name was Jason, and today is his birthday." This Elf is not just for Christmas!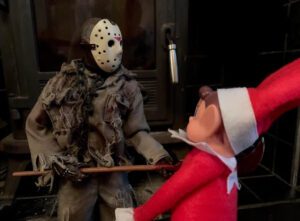 How fun! Some great ideas in here. I love seeing what the horror community comes up with year after year.
What do you think? Does your family do Elf on the Shelf for the holidays? Do you have horror-themed Elf pics to share? Tell us in the comments!