Are you ready for a new take on your favorite witch film?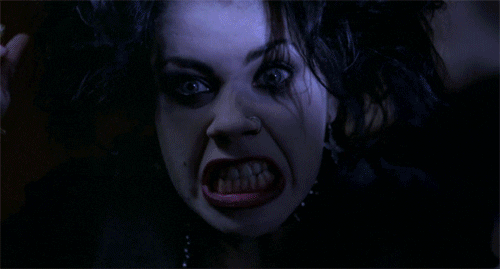 Rumors started spreading around yesterday that Blumhouse would be remaking the beloved 90 classic horror film that continues to bewitch us even now. Apparently the rumors were true and we now know that Zoe Lister-Jones is set to write and direct the new rendition of The Craft.
"Blumhouse and Columbia Pictures have officially announced that Zoe Lister-Jones is writing and directing the new rendition of The Craft. Jason Blum and Blumhouse are producing alongside Douglas Wick and Lucy Fisher's Red Wagon Entertainment. The latter produced the original 1996 movie. EPs are Andrew Fleming (who directed and co-wrote the first pic) and Lucas Wiesendanger, from Red Wagon Entertainment."
Although I'm a bit hesitant on this retelling, Zoe Lister-Jones is an incredibly brilliant actor, writer, and producer. So if anyone can tell this story in a fresh and fun way… she can. The Craft is not only one of my favorite horror films ever, it's one of all time favorite movies in general. There's nothing quite like it and I love the magical feeling I get every time every time I watch it. I'm not sure we need a remake on this just yet, but I'm happy it's a woman directing it… as The Craft is all about girl power.