Coming soon to Blu-Ray and DVD is Love Hunter, the controversial movie directed by Seiichiro Yamaguchi. The film stars Hidemi Hara, Mari Tanaka, Sumiko Minami, and Hajime Mitamura. The film will be available on July 28, 2020.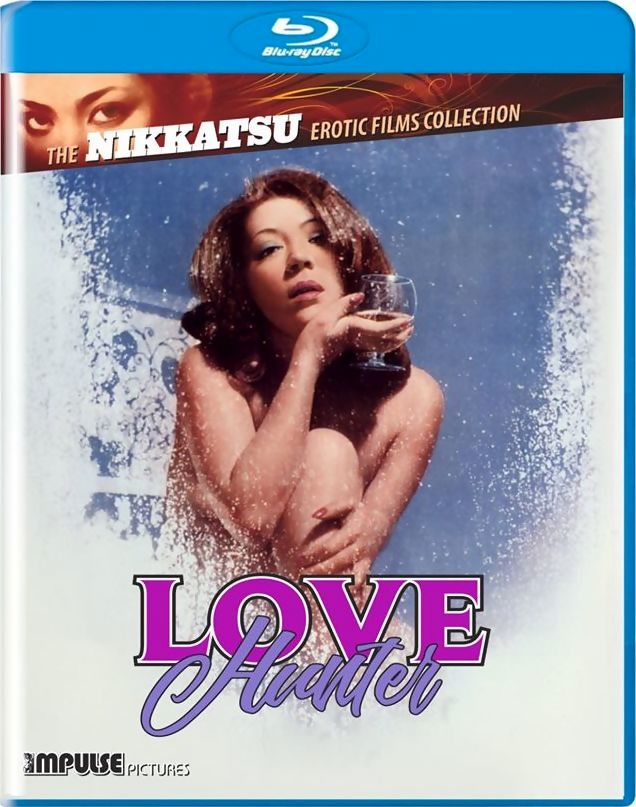 Synopsis:
Twenty-year-old Kazuo is in love with his college girlfriend, Hisako, but he can't help but be intrigued by a mysterious older woman named Kyoku, a promiscuous woman unsatisfied with her marriage. As time goes on, both Kazuo and Hisako are pulled into the seemingly rules free, borderless world of Kyoku – with all of its many pains and pleasures."
Love Hunter is a landmark film in the history of Nikkatsu Films.
"Not only is it one of their earliest Roman Porno erotic productions, but it was so controversial for the time that director Yamaguchi and some executives of Nikkatsu Films were arrested. Employees of Eirin, the Japanese equivalent of the MPAA, were even indicted for allowing the release of this film! It took eight long years for all to be acquitted of the obscenity charges."