February is Women in Horror Month, which means we have a huge opportunity to celebrate everything that women have been accomplishing in the horror genre!! Way to go, ladies!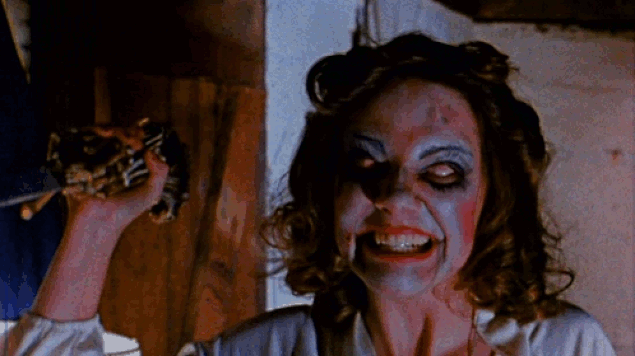 Jonathan Hughes has organized the Women in Horror Month: United in Blood event and it will be taking place in London. It will be broken down into two volumes, which you can find the details about down below.
I am very proud to officialy announce The WIHM: United in Blood Events taking place in London this February in honour of Women in Horror Recognition Month.

The Vol.1 Event taking place Friday night February 10th at The Macbeth of Hoxton in North London.

The Vol.2 Event will take place on Sunday Night February 19th at The Hen & Chickens Theatre in North London.

All the info you need is in these EPIC Posters designed by the lovely Emma Dark who I can't thank enough for creating them and I wish to thank the panelists and directors for allowing me the opportunity to showcase their amazing talent and all involved who are making this year's events that much more special and to Scream Magazine for advertising these events on their website.

Let's make this a great Wihm by spreading the word about not only this but ALL Wihm Events happening all over The Globe!

Tickets for the Vol.1 Event will go on sale on The Macbeth of Hoxton's site this week.

https://www.fatsoma.com/mobile/products/sicwb6ys

Tickets for The Vol.2 Event will go on sale tomorrow on The Hen & Chickens Theatre website.

https://www.unrestrictedview.co.uk/
If you have the opportunity to go this – DO IT! It's one event that you won't want to miss and it supports a great cause. There are so many women kicking ass in horror. Altough they won't be attending, the GOREgeous Soska Sisters will also be hosting their annual massive blood drive this month!
I can't wait to watch all of these horror shorts, however, I've already seen Deranged Minds Entertainment's USED (read our review by clicking the link) by Destinie Orndoff and it's fanfuckintabulous! Support women in horror and get your tickets now!