Most fans of the Scream Franchise were bummed after discovering that the films would garner a reboot. Even more off-putting was the fact that it was going to not only be a reboot but the movie would be turned into a TV series for MTV. Loyal fans were still willing to give it a go, however, hearts were immediately broken upon hearing that "The Fun World" original design for the Ghostface mask would not be used in the television series.
Well, I have great news for diehard Scream fanatics. According to Bloody Disgusting, MTV confirmed that the iconic Original Ghostface mask will be back for Scream Season 3!
Official Synopsis:
Season three revolves around Deion Elliot, a local star running back whose tragic past comes back to haunt him at the worst time, threatening his hard-earned plans for his future — and the lives of his unlikely group of friends.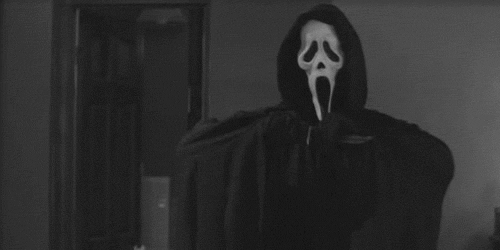 Fans of the TV Series were somewhat disappointed in learning that there would be no conclusion to the first two seasons and even more skeptical with the story being completed uprooted and taking place in Atlanta. Some, however, did show excitement and said they would be willing to give it a chance hoping that it will bring new life into the franchise. Season 3 is set to star Keke Palmer (Scream Queens) as well as RJ Cyler (I'm Dying Up Here), Giorgia Whigham (13 Reasons Why), Jessica Sula (Recovery Road, Skins) and Giullian Yao Gioiello (Julie's Greenroom). Alongside Tyga and C.J. Wallace. as previously mentioned earlier this summer.
"Don't fuck with the original!" Well, at least not the original Ghostface mask! In closing, I just want to say that I am super stoked about having the original Ghostface mask back and even more excited to discover who will be the one wearing it.
Season 3 of MTV's Scream will air for a 3-night event sometime in March! Who is excited about this?! Let us know in the comments!