We have some crazy news for you! Discussing Film is reporting that Matt Bettinelli-Olpin and Tyler Gillett, the two directors of last year's hit horror-comedy Ready or Not, will be directing Scream 5! Are you ready for more Ghostface?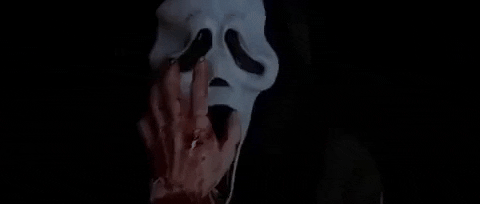 The filmmaking collective, Radio Silence, consists of Bettinelli-Olpin, Gillett, and Chad Villella, who is on board to executive produce the new Scream alongside Kevin Williamson. As you probably know, Williamson wrote three of Wes Craven's previous Scream movies, which makes this announcement all that more exciting!
It is also discussed in the article that the plot details are mostly scarce right now, stating:
"Plot details are scarce but sources say it will follow a woman returning to her home town to try to find out who has been committing a series of vicious crimes."
Are you excited? I'm both nervous and giddy. I love the Scream franchise and if done right, it could be great. Stay tuned for more updates.