Hi there! I'm Jennifer Bonges. I'm from the Halloween state on the map.  Back in June, I decided to take a plunge back into writing by responding to a call for writers on PopHorror's Facebook page. I haven't looked back since and I am now celebrating my 50th article. I absolutely enjoy writing and the people I work with. This is definitely a confidence building experience, pushing me to pursue more writing avenues, including fiction. My first article was about one of my favorite horror movies, Psycho (1960). I have done news pieces, retro reviews, book reviews, movie reviews and even some interviews. We all collectively came up with questions to get to know us better. Without further ado, here is a bit more about me.
What's your favorite horror quotes?
I have so many! But a top one of mine, which I need on a shirt or a mug, is this one:
Of course, there's also:
"We all go a little mad sometimes."– Norman Bates

"All good things to those who wait."– Dr. Hannibal Lecter
2.  What was the first horror movie you remember seeing?
The first horror movie I remember seeing was Alien with my dad. Next was Halloween. A funny story… when my parents got cable in the '80s, I wanted to be cool so I secretly watched The Hitcher on HBO, a film with the dreaded R rating. That movie terrified me so much!
3. What's your favorite slasher villain?
Michael Myers. Hands down. What I love about him is that you just never really know where he'll be. He's a true Boogeyman. I'll cheat a bit and say that I also enjoy the backstory of Camp Crystal Lake and Jason. I can't forget Freddy! I love his one-liners and Robert Englund.
4. What's your favorite movie genre other than horror?
I love comedies, especially Cable Guy, Talladega Nights, any Simon Pegg and Nick Frost movie and Young Frankenstein. I also love romantic comedies like You've Got Mail, The Holiday, Love Actually, Only You, and Moonstruck. I adore classic films as well, like the ones with Gregory Peck, Cary Grant, Jimmy Stewart, Audrey Hepburn and many more! And then there's Star Wars. That's in its very own category.
5. What are your favorite horror movies from recent decades?
1970s – Halloween, Carrie, Jaws and Alien.
1980s – The Shining, The Thing, Nightmare on Elm Street and Child's Play.
1990s – Scream, Flatliners, The Sixth Sense and Slither.
2000s – Final Destination, Pitch Black, Ghost Ship and The Descent.
2010s – Devil, My Soul to Take, The Final Girls and Cabin in the Woods.
6. How long do you think you would survive a horror movie?
I'd love to believe with all my horror film watching, I would be a final girl for sure. Laurie Strode taught me everything I need know to survive!
7. What are your favorite monster films?
Vampire – Fright Night and Interview with the Vampire.
Werewolf – Silver Bullet and American Werewolf in London.
Witches – The Covenant and The Craft.
8. What other interests do you have besides writing?
I'm getting back into some hobbies. I love reading, cross-stitching, crochet and candle making.
9. What's your favorite horror musical?
 Rocky Horror Picture Show!
"Don't dream it, be it."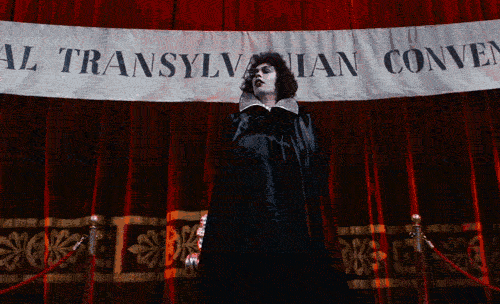 10. What's your favorite horror TV series?
Twilight Zone and Tales from the Crypt. More recently, X-Files, Supernatural and Stranger Things.
Well, that's it, Boils and Ghouls. Time for me to wrap it up! Thank you for taking time to read about me. Keep it tuned in to PopHorror for all of your horror needs. Here's a little fun… where are you from on the map? What's your favorite horror movie?