One episode. One episode was all the new DC Universe series, Swamp Thing, was given before the second season was cancelled. Fans of the show and comic series are furious! They're taking to all forms of social media to blast the short term thinking DC execs that made this decision. Why is this happening?
Rumors abound as to why this much anticipated series has already been cut short. EnGadget thinks the studio lacked faith in the idea that a rather obscure comic book character would find its audience on such a new channel, especially after TPTB pulled the lineup from 13 to 10 episodes. Star News Online reported that the state of North Carolina (where the show was filmed) screwed up their budget, and the studio wasn't getting the agreed upon filming incentives cash back. Deadline mentioned that the show may have been lost in the AT&T/Time Warner/WarnerMedia acquisition shuffle. Geeks Worldwide leans on the idea that the show didn't have the flavor the studio wanted, opting for a more CW show feel.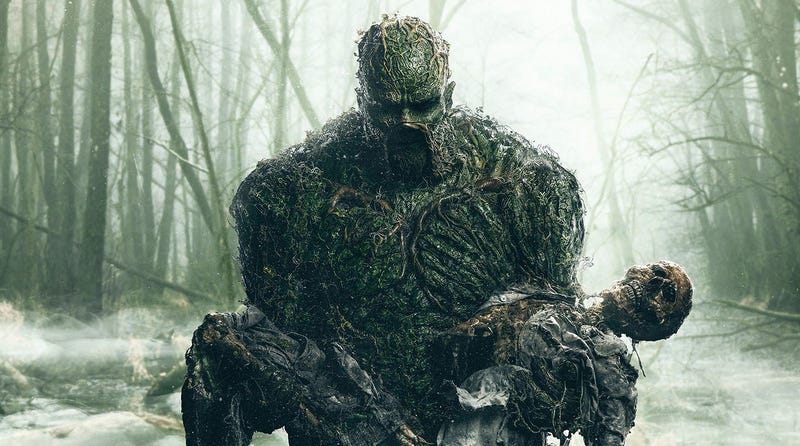 At this point, it's anyone's guess, although we at PopHorror side with Geeks Worldwide on this one. However, the question here isn't why the show was cancelled, but what we can do to get it back.
Take a trip on over to Twitter, and you'll find that the hashtag #SaveSwampThing is trending now (well, as of this writing, it is). The fanbase is alive and well and chomping at the bit to have their collective voice heard. Everyone from Bill Moseley to Stephen Colbert have tweeted their disappointment in the cancellation to the masses. I've already seen at least two Twitter profiles dedicated to saving the show – The Green @SaveSwampThing and David @SaveSwampThing1, while Swamp Thing Russia has changed its name to include #SaveSwampThing. The people are pissed and rightly so.
Are you as upset as we are about the cancellation of Swamp Thing? Do you want to see a second season of this show? Join the fight on Twitter, and shout it out to the world that you want to #SaveSwampThing! If anyone can get the attention of the studio execs, it's us horror and sci fi fans.
Screenwriters Mark Verheiden (The Mask 1994) and Gary Dauberman (IT 2017 – read our review here) brought us Swamp Thing, which is being produced by horror mogul James Wan. The show stars Teen Wolf's Crystal Reed, Andy Bean (IT: Chapter 2 2019), and Virginia Madsen (Candyman 1992 – read our retro review here), with the ever humble Derek Mears (Friday the 13th 2009 – read our retro review here) playing the gentle green giant. You can find the first episode on DC Universe, with 9 more new episodes debuting in the upcoming weeks.