Get Out was a perfect social horror film that faced things that people didn't want to talk about, while also putting a comedic spin on it. Now, theguardian.com announces we may be getting another social thriller from Get Out producer, Jason Blum. The question is, will this film strike gold like Jordan Peele's critical and financial success? 
Jason Blum will be teaming up with acclaimed writer-director, Dee Rees, for a horror film that's basically about black lesbians in rural America. In an interview with New York Times, Blum stated that he and Rees will be working together on the film that's based on Rees's personal experiences. Rees discovered major success at this year's Sundance Film Festival with her film, Mudbound. That's where she met Jason and pitched to him an idea about a small-town scary movie based in one location.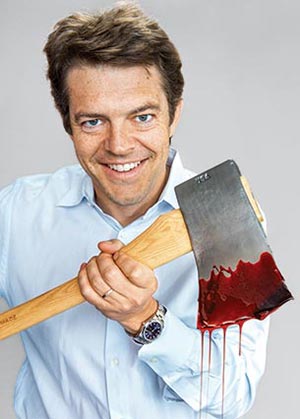 Rees was quoted, saying to Blum:
"You have me and my wife, two black lesbians, and when we first moved in, we fought every day over all of these little things. 'Why is this over here? Did you move that?' Maybe it was a ghost. Or maybe it was another force – like us not wanting to be there or fitting in."
They met up again days later and Rees is now writing a script about the domestic lives of black lesbians in rural America.
Rees states:
"I can't tell you how rare it is that people mean what they say in this business. He's just letting me make the best possible version of what I want to make."
With Blumhouse's previous successes in Get Out, Split, the Paranormal Activity films, The Purge films, and the Insidious films, this upcoming project could be another great social horror film that brings the scares along with a message. PopHorror will keep you updated as we get more information!