Hocus Pocus has been a favorite of horror fans almost 25 years. It definitely is on many of our 31 Days of Halloween movie watch lists. The channel Freeform even dedicated a whole day on Halloween to marathon it. Hocus Pocus and the Sanderson sisters are Halloween. Then a remake was announced, and this news has been causing some heartfelt responses.
Recently, there have been speculations on whether the original cast would be included in the remake. There isn't much known at this time about the upcoming film. According to IMDb, the project has been announced, although that's pretty much the end of the available information. Hocus Pocus fans have been holding onto the hope that Bette Midler, Sarah Jessica Parker and Kathy Najimy will be a part of Disney's project. Sadly, those hopes have recently been crushed.
According to People Magazine, Bette Midler has called the Hocus Pocus remake "cheap." The actress added that it will be tough to recast that role. When asked if she would appear for the right dollar amount, the Divine Miss M answered vehemently, "No, no, no!"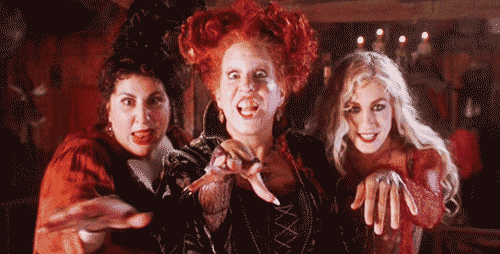 Disney definitely has its work cut out for them on this remake. Better Midler is a veteran in the business and a fan favorite. It will be hard for Disney to shake this opinion off and give the fans a deserving remake. What do you think? Let us know below!