Adam Green's Hatchet turns 10 this year and Green is teasing a special celebration to mark the 10 year anniversary. The film will be screened across the world beginning with London's FrightFest on August 26th. Before that, there will be a special reunion screening on August 22nd at the Arclight Hollywood in California.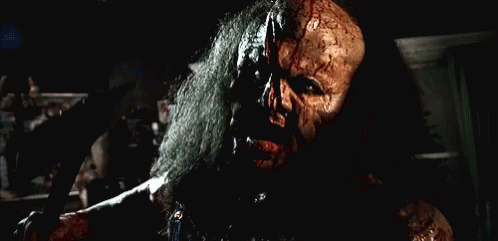 If you're bummed that you can't make it to either of those screenings, have no fear. Adam Green has been teasing other screenings, including a special Halloween night celebration in which Green and Kane Hodder (Victor Crowley) will be attending. Hodder plays the films main villain, Crowley, and the film takes place in New Orleans. Check out our interview with him – here. It's the perfect place to have a 10 year anniversary event! 
For those unfamiliar with Hatchet, it's a gore filled slasher taking place in the swamps of New Orleans. Hodder's character Victor Crowley terrorizes a group of tourists, and all hell breaks loose. Check out our review of Hatchet here, and stay tuned for any more developments on the special Halloween celebration! Will you be attending of these awesome screenings? Let us know!