Cary Elwes doesn't just have an impossible name to pronounce, he has a birthday as well!  The English actor and veteran of the Saw films turns 54 years old today. Happy Birthday, Cary!
Although he's probably best known for playing "Westley" in The Princess Bride, Cary Elwes is no stranger to horror. Cary appeared in Bram Stoker's Dracula back in 1992 and his performance made it painfully obvious that Keanu Reeves should never attempt an English accent. Elwes appeared in (the very creepy) The Crush with Alicia Silverstone a year later.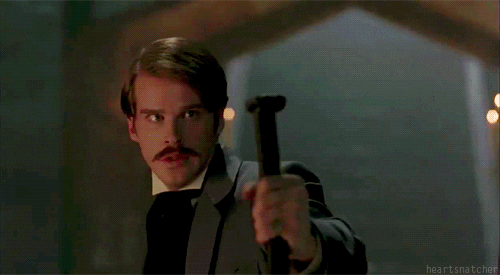 In 1999 Cary appeared in two episodes of The Outer Limits and followed that up in 2000 with Shadow of the Vampire. In 2004 he played Dr. Lawrence Gordon in the first Saw film. The movie spawned six sequels, grossed nearly a billion dollars at the box office and made James Wan a household name. In horror circles, anyway!
Elwes kept the horror wheels turning in The Alphabet Killer in 2008 and Psych 9 in 2010. Later that same year he would reprise his Dr. Gordon role in Saw 3D: The Final Chapter. While his horror roles have tapered off as of late, he did recently star in A Haunting In Cawdor in 2015. I haven't seen it yet, but I'm looking forward to checking it out! Here's the trailer:
Cary Elwes may be 54, but he isn't showing any signs of slowing down. He has several film and television projects coming out in 2016 and 2017 according to IMDB. He's also set to guest star on the CBS drama Life In Pieces this season according to The Wrap.
Happy Birthday, Cary, from all of us at Pop Horror! You can also follow him on twitter and give him a shout at https://twitter.com/Cary_Elwes.