According to Blu-ray.com, Stephen King's IT, which was a theatrical blockbuster earlier this year, will be getting a steelbook release! It will contain the Blu-ray, digital copy, and the DVD.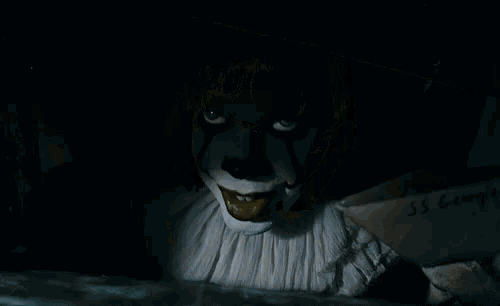 There isn't much more available regarding what will be on it. There are some reports of a 4K edition, but we've been unable to confirm that at this time. We'll keep an eye out for any new updates. We do have the DVD cover art for the steelbook which is pretty cool. Check it out below.
What do you think? Are you excited about the IT steelbook combo? Let us know if you'll be purchasing it and what you think of the cover!
IT Steelbook
Synopsis:
In a small town in 1989 Maine, seven bullied kids known as the "Losers' Club" discover that a malevolent force is preying on the local children. When they realize that the town's adults can't protect them, they band together to destroy the monster, a killer clown called Pennywise (Bill Skarsgård). Jaeden Lieberher, Jeremy Ray Taylor, Sophia Lillis, Finn Wolfhard, Wyatt Oleff, Chosen Jacobs, Jack Dylan Grazer, Nicholas Hamilton, and Jackson Robert Scott co-star in this horror film, which is based on the novel by Stephen King. Directed by Andy Muschietti.