Everyone has their favorite actor who played Michael Myers at one point or another. For one fan, that actor is Chris Durand and he started a petition in hopes to see him behind the mask once again!
Back in May, Blumhouse Productions announced that they were bringing back the Halloween series and everyone went crazy over it. Who would be starring in the film? Would it be like the originals? Who would be playing Michael?
Official Petition:
"Simply put, we the fans of the Halloween film series would like to wish production nothing but the best of luck in moving forward with the latest entry into the series. We are optimistic this latest entry will be one of the very best "Halloween" films to date, and with the involvement of John Carpenter we know the film is in the very best hands! With that being said, we would to advocate for, and recommend the services of Chris Durand for the role of Michael Myers.

Chris Durand is familiar to "Halloween" fans for having last played Michael Myers in the 1998 release of Halloween: 20 Years Later (a critical and financial success). For many fans of the series, Durand is the only actor (beside Nick Castle) to play the character of Michael Myers as he was envisioned by John Carpenter and Debra Hill. Physically, Durand closely matched the movements and rhythms of Castle, and also possess the imposing figure "the shape" was intended to have.

To this day, Durand has remained physically fit, and active within the "Halloween" fan community–often speaking favorably of his experiences and the entire franchise in-general. We believe these are the key elements that have set Durand apart from every other actor/stunt player which have inhabited the role of Michael Myers, and the elements which make him worthy of consideration.

By signing this petition I am actively lobbying all involved to hire Chris Durand to play Michael Myers once more. I believe with the return of Carpenter, and the addition of Chris Durand there is a solid opportunity for the series to come full circle, and deliver the true "Halloween" sequel fans have dreamed about, and general audiences would enjoy…on many different levels!"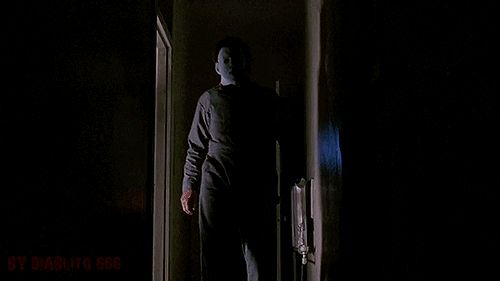 He definitely makes some good points. What do you guys think. Would you like Chris Durand back as Michael Myers? If not, who would you like to see play him? Let us know and be sure to check out the petition – here.