One of my biggest accomplishments this year was reading several books in a short period of time. I actually made time for it, for myself, and discovered several wonderful books. One of them was Mylo Carbia's Violets Are Red.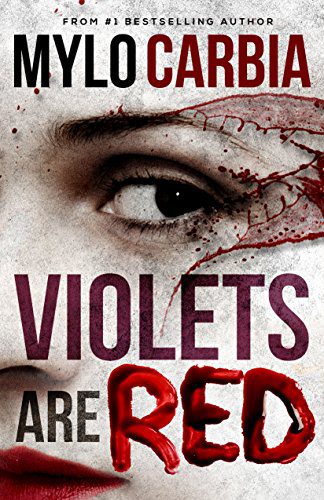 Synopsis of Violets Are Red
A psychological thriller about a Manhattan housewife who captures her husband's young mistress and quietly keeps her prisoner in the basement of their Upper East Side townhome.
Mylo Carbia is a best selling horror author and screenwriter and after reading Violets Are Red, I completely understand why. Although I enjoy all types of books, I do quite fancy a good psychological thriller. I love the suspense and mystery of it all and Mylo is the queen at delivering this. She takes time building a story, building the characters. You really feel like you know them and understand their motives. Her descriptions are crystal clear and you can picture what everyone looks like to the last detail. You feel connected to the story and you never want it to end.
I love that both main characters were redheads. There's something uniquely special about gingers and they have this strong-willed and fiery spirit that's contagious. I could relate to both Violet and Allegra. Both beautifully flawed. Both in love with the same man. Both misunderstood. Both just trying to survive in a cruel and judgmental world. You learn to love them both despite their flaws and mistakes.
Although the beginning of the book takes its time building a rich and intriguing story, the middle and end are where things start to get intense and become a total mindfuck. Some of the things that unfold are pure nightmare fuel and I couldn't believe it. Violets Are Red completely blew me away.
Final Thoughts
After much consideration, I do believe Violets Are Red was the best story I've read in 2019. I don't think I've ever been more surprised by the twists and turns that unfold and fans of the genre will LOVE IT.