This weekend at San Diego Comic Con, comic book artist Todd McFarlane announced he has finally found a home for his beloved Spawn. Blumhouse will produce the film with McFarlane himself directing. McFarlane had created the Spawn character for Image Comics and has had a pretty successful run. Rumors have been flying that the artist wanted a movie version of his creation. For quite awhile, we were starting to wonder if the film would ever be made, due to McFarlane's demands.
McFarlane would not agree to any deals unless it included his script, himself as the director and full creative control. Even some top name directors don't get those kind of deals. So, many studios were reluctant to hand over creative control to a first time director.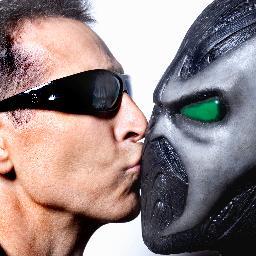 Blumhouse is taking a big risk with Spawn, but the film has been forever anticipated by long time fans. Since they believe in the project, the fans will make it successful.
Blum said in a statement:
"Having worked with many visionary directors, I think Todd's unique artistic talents will only add to his role as director of this film."
McFarlane previously had helped co-create the Marvel character Venom, as well has helped redesign Spider-Man's look. Here is the synopsis for the Spawn comic:
Published by Image Comics, Spawn follows elite CIA mercenary Al Simmons, who, after being killed by his partner, is sent to Hell because he was responsible for the death of several innocent people. Simmons makes a deal for his soul with an evil being known as Malebolgia so he could see his wife again. But Simmons is turned into a demonic creature and sent back to Earth.
Are you one of the many comic book fans chomping at the bit to see this movie come to fruition? Let us know in the comments!