According to Variety, Bill Skarsgård has been cast as a series regular on the upcoming Hulu series Castle Rock. This is exciting news because as most of you already know, Skarsgård is already set to play Pennywise in the upcoming IT movie.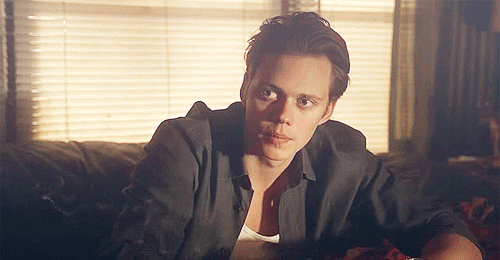 All we know so far is that he'll be playing a young man with some strange legal problems. While this role is entirely different than his role as Pennywise, it is interesting to see him headlining two major Stephen King projects.
"Castle Rock" is described as a psychological-horror drama set in the Stephen King multiverse that combines the mythological scale and intimate character storytelling of King's best-loved works, weaving an epic saga of darkness and light, played out on a few square miles of Maine woodland. The fictional town of Castle Rock, Maine, has served as the setting for many of King's books, including "Cujo," "The Dead Zone," and "The Body."
The Castle Rock series will be produced by J.J. Abrams (Lost, Star Wars: The Force Awakens) and already has some heavy hitters in the horror genre on board such as Sissy Spacek (Carrie) and Jane Levy (The Evil Dead 2013). Production on the show is set to begin in 2017 but there is no current release date available. Though, it is expected to premiere sometime in late 2018.