Supernatural is soon on its way to Season 13 and fans can't wait. Comic-Con released a Season 12 wrap up video along with some perfect music to go with it. It really sets the perfect tone of what happened last season and the long ahead. See for yourself!
Jared Padalecki, Jensen Ackles, and Misha Collins stopped by EW's Comic-Con studio to talk about the series and the upcoming season. They said:
Sam and Dean will find themselves butting heads when it comes to how to handle Lucifer's baby. (Not surprisingly, Sam takes the slightly more compassionate approach to dealing with things. As for the Castiel of it all, Collins says he "comes back slowly," adding, "He's very dead … more dead than usual." But fear not, he will be back. At least, "the most important parts" of him will be.
You can see more about it, by clicking the link above. Most people have been fans of the show for a long time, but for the newcomers, get to binging on Netflix now!
Plot-line of the series:
The thrilling and terrifying journey of the Winchester brothers continues as Supernatural enters its eleventh season. Sam (Jared Padalecki) and Dean (Jensen Ackles) have spent their lives on the road, battling every kind of supernatural threat. Over the years, after countless bloody adventures, they have faced everything from the yellow-eyed demon that killed their mother to vampires, ghosts, shapeshifters, angels and fallen gods. With the help of the fallen angel Castiel (Misha Collins), and the King of Hell, Crowley (Mark A. Sheppard), the Winchesters have straddled the line between good and evil.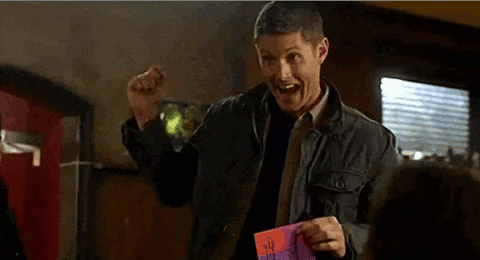 Will you be tuning in for Season 13 of Supernatural? It premieres October 12 at 8/7c on The CW. Let us know!