In the middle of a decade full of mindless slashers and creature features, a new kind of horror was born. An antihero with a taste for puns, Freddy Krueger sprang undead and kicking from the mind of one of the greatest and most disturbed horror directors of all time, the late Wes Craven. In 1984, A Nightmare on Elm Street, was born.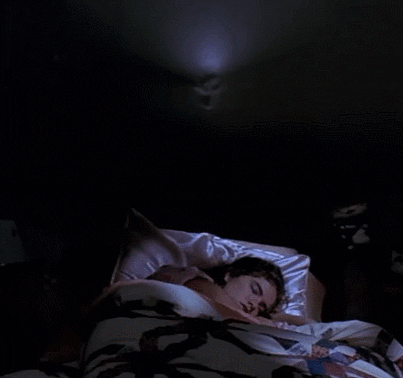 Gary Wright's tinkling pop song, Dream Weaver (1975), also played a big part, right down to a synthesizer riff from the track being used in the Elm Street score. The look of the dream stalking demon came straight from a nighttime memory of Craven himself who, as a child, had locked eyes with a creepy elderly man through the front window of his house.
Originally released on November 16, 1984, A Nightmare on Elm Street made quite a few actors into household names, including Heather Langenkamp, Robert Englund, John Saxon, The Conjuring's Lin Shaye and her brother, New Line Cinema's Robert Shaye, not to mention Golden Globe Winner and media darling Johnny Depp. Depp had initially only gone to the audition to support a friend. That friend just happened to be Jackie Earle Haley, the man who would go on to play Freddy Krueger in the 2010 remake.
Sean S. Cunningham, the director of Friday the 13 and creator of Jason Voorhees, directed one of the chase scenes in Nightmare in Elm Street. The two men worked together often, going on to combine their talents in 2003 for Freddy vs. Jason, while Cunningham co-produced the remake of Craven's Last House on the Left in 2009.
After several years of shopping his script around, Craven nearly gave up hope of making his movie before taking a chance with New Line Cinema. Until that point, the production label had only distributed films, but the powers that be thought the Horror Master's idea of a dreamland boogeyman was too good to pass up.
The beginning was tough for both the production and the crew, who went two weeks without pay in the film's initial stages. Since then, however, New Line has crossed the line into mainstream movie making, calling themselves "The House that Freddy Built" in honor of the franchise that started it all for them.
After financial backers walked away, the film's budget was tiny, leaving Craven with only $700,000 to work with. Luckily, a Yugoslavian man who wanted to get his girlfriend into movies agreed to throw another $400,000 into the ring. The budget for Freddy's makeup was a mere $20,000, and the credit for turning that twenty grand into priceless movie makeup history goes to makeup artist David B. Miller, a man who later used his talents for Night of the Creeps (1986), the Tales from the Crypt TV series and Stephen King's Needful Things (1993).
The end result was both a critical and commercial success, with the film earning over $25 million at the box office and spawning seven sequels as well as the 2010 reboot, made back when the thought of a remake was flattering rather than just another excuse for Hollywood to make money. Although fans appreciated the new version for what it was, this newest A Nightmare on Elm Street lacked the emotional impact that drove the original.
Voters at the time recognized the 1984 film and reacted accordingly, honoring Wes Craven with a Critics' Choice Award and a special mention for Heather Langenkamp's acting at the Avoriaz Fantastic Film Festival in 1985. The movie itself garnered a Saturn Award nomination for Best Horror Film. Credited as Nick Corri, Jsu Garcia, who played Rod Lane, was nominated for Best Performance by a Young Actor that same year. In 2007, the Academy of Science Fiction, Fantasy & Horror Films once again took note and nominated the film for Best DVD Classic Film Release.
From the frustrations and stresses of a hardworking cast and crew came a timeless, pun-spewing legend in a green and red striped sweater. Gone were the masked silent killers who hunted teens in blind pursuits, hacking at them with whatever sharp object might be lying around. Here was a wise-cracking, bladed glove-wearing monster who haunted minds both day and night, a sadist who began his single-minded bloodthirsty career not with high schoolers but with young children… kids who still needed babysitters, never mind worrying about drinking, doing drugs and having sex. Yes, Krueger was punished for this crime by the parents of these defenseless kids, but the joke was on them when he came back to attack that same generation just a few years later.
But what is the scariest thing about Freddy Krueger and his Nightmare on Elm Street? The fact that, as you're lying in bed long after watching the movie,  you can't help but wonder if the nightmares you're about to have are just dreams – or if they're attacks by a real-life dream weaver.